Rucksacks and backpacks are available in many sizes, each with a wide range of features designed to suit different purposes. In our How to Choose a Rucksack guide we will take you through the various sizes, common features and considerations you will need to make. This guide aims to provide you with all the information you need to make an informed decision about which backpack is best for your needs.
Rucksack Types
A large rucksack is ideal for anything from an extended hike (which will include camping) to backpacking around the world. These rucksacks are designed to be able to hold a substantial amount of kit and will have plenty of pockets for storage.
A 65 Litre rucksack is well suited for trekking and is a popular choice for those taking part in the Dofe (Duke of Edinburgh) award scheme.
If your trip will be for one week or more, a 70 or 80 litre backpack is highly recommended. For added versatility you may wish to choose a rucksack that has a day sack attached- ideal for when you reach a base for your kit and then just need to pack light.
Best For – Travelling, Backpacking, Duke of Edinburgh Expeditions.
If you're backpacking and want to keep the weight in your pack down, check out our ultralight backpacking guide. 
---
Medium Rucksacks- 35 – 50 Litres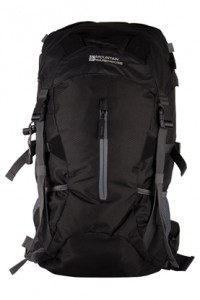 Medium sized rucksacks (often between 35 and 50 litres) are designed for multi-day use and for carrying heavier loads than daypacks. Most of these backpacks will have all the features of a daypack but with additional padding, pockets and fixing points for all the extra equipment you'll need for a longer trip.
A medium sized rucksack would be ideal for those thinking of an overnight trip. If you pack light, a 40 or 50 litre pack would also be sufficient to hold your clothing, tent and sleeping bag for a 3 day hike.
Best For – Overnight trips, 3 day hikes if packing light.
---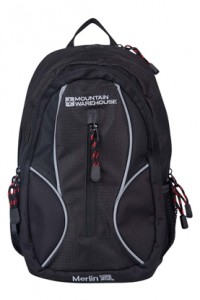 A daypack (or daysack) can be any size between 10 and 30 litres and as the name suggests they are primarily designed for one day trips. They are well suited to walkers and hikers who will be spending the day outdoors. Some daypacks will be hydration compatible so a hydration system can also be carried in the pack.
A 30 litre backpack is also be suitable for weekend trips as they will easily accommodate spare clothing, water, food and other essentials. However, if you have to take sleeping bags and other camping gear, it is likely you will find the backpack to be too small.
Smaller daypacks are also suitable school bags and are ideal for commuters.
Best For -Day walks, hikes and expeditions.
Not Suitable For – Weekend trips that require you to carry sleeping bags and other camping gear.
---
Mini and Small Backpacks- 6, 8 and 10 Litres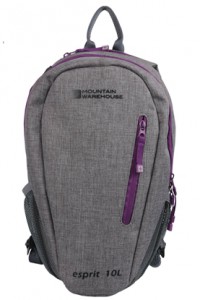 Small backpacks are very versatile and are as suited to shopping trips as they are for day trips or walks. A 8 or 10 litre pack will easily accommodate a packed lunch, drink and some packable waterproofs.
The compact size also means they make great kids backpacks. An 8 or 10 litre backpack makes the ideal school bag whilst our 6 litre backpacks (see our Mini Trek backpack) are the perfect size for younger children.
Mini backpacks are also popular with runners, cyclists and skiers as they are just the right size for stashing snacks and extra layers. (Please note it is not recommended that first time skiers/snowboarders wear a backpack as it can affect balance).
Best For – Days out, Kids and Sports
Not Suitable For – Carrying large heavy loads or for extended trips
---
Rucksack Capacity Guide
One of the main factors to consider when choosing a backpack or rucksack is what size rucksack/how big does it need to be. This will depend on what you plan to use if for (eg. everyday bag or a week-long trip) and how much you need to take (the bare essentials or kit for an overnight stay).
What is the difference between a backpack and rucksack? In the UK a backpack (or daypack) will invariably be smaller and a rucksack will be larger. However, both terms are often used interchangeably.
People often ask how big is a 65 litre rucksack? Or how much can I fit in a 30 litre backpack? Backpacks are measured by the total capacity of all of the pockets in litres, essentially you will be able to fit 30 litres of gear in a 30 litre backpack. This however might not mean a great deal when you are trying to decide if a rucksack is big or small enough for your needs. It's often easier to look at the actual measurements (perhaps even compare to a bag you already own), to get an idea of how big the backpack is.
---
The Fit
It is important that your backpack fits you correctly so you can carry it in comfort. This will depend on your build and back length (not your overall height). Most backpacks will come with adjustable back straps (bigger backpacks are also likely to have adjustable chest straps) to ensure your backpack fits securely and comfortably. If the backpack sits too low, even when adjusted, it is too big for you and vice versa. Check out our How to Fit a Rucksack guide for more information.
---
Common Rucksack Features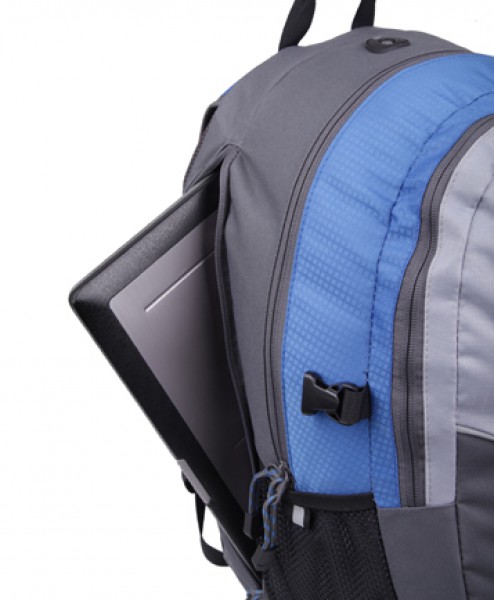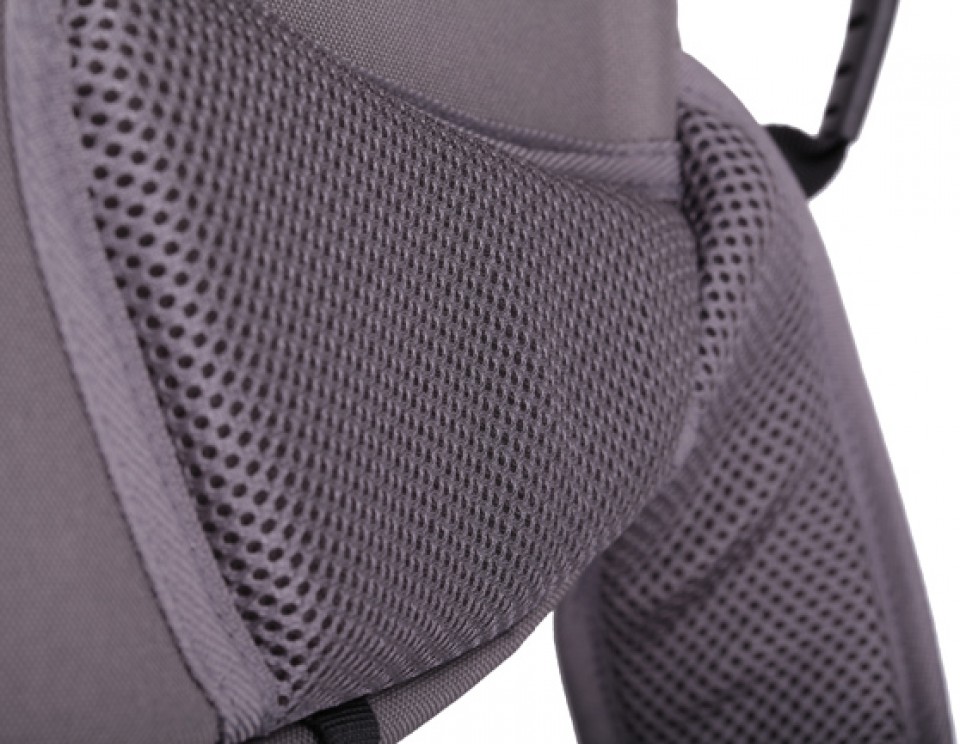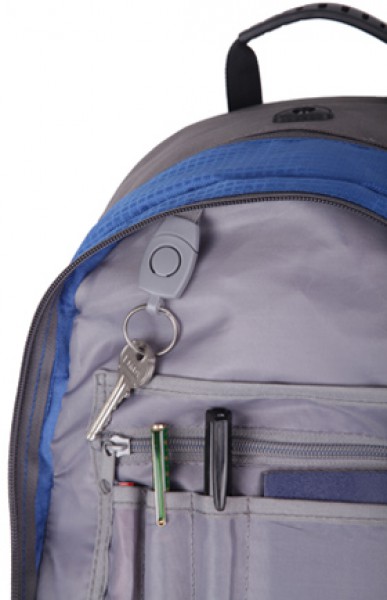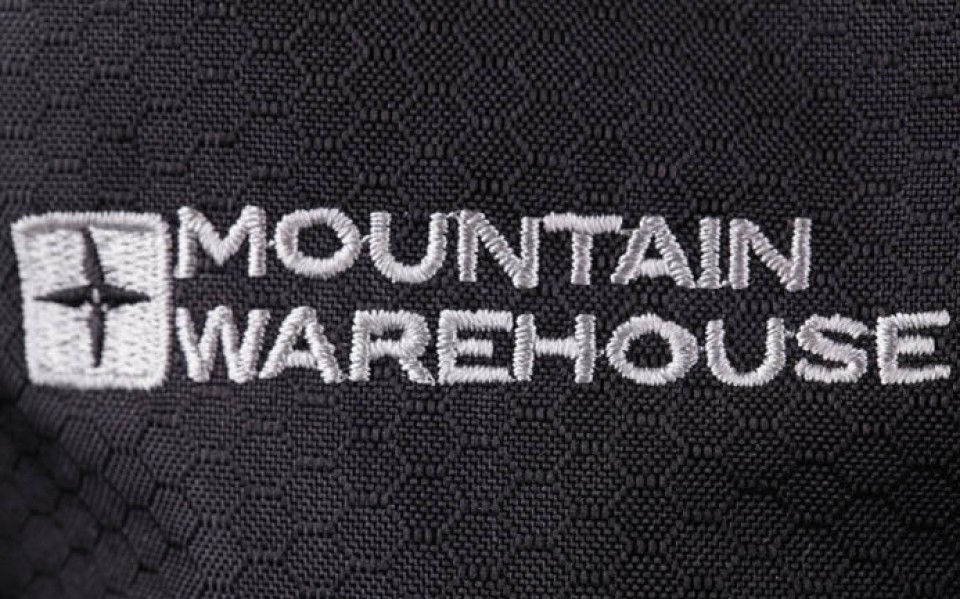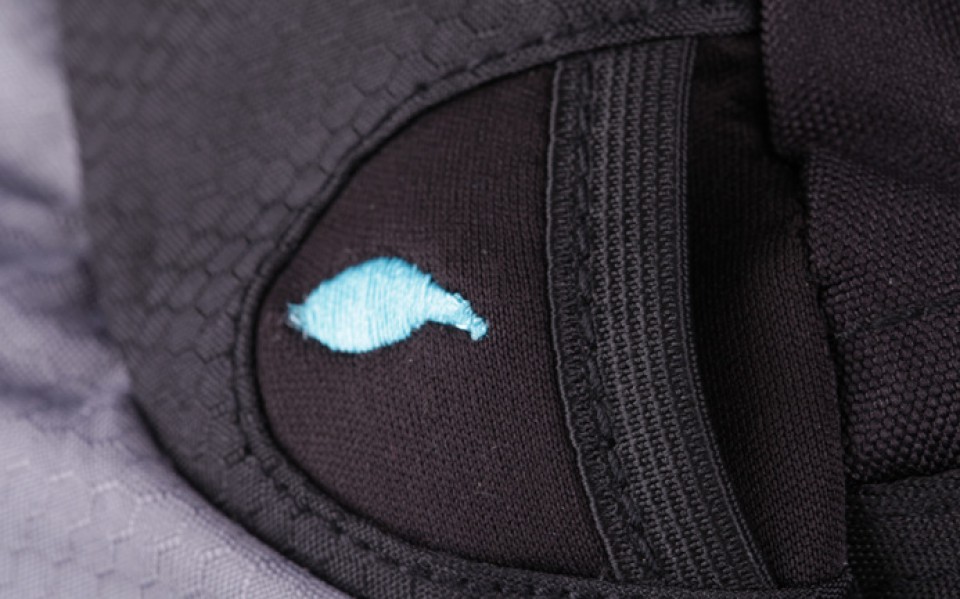 Rain Cover
A rain cover (tucked away in a handy pocket) is useful for covering your rucksack to stop the contents getting wet in the rain. If your rucksack doesn't come with a rain cover it is possible to buy rain covers separately.
External Clips & Hooks
External clips and hooks are useful for attaching to your backpack, especially useful for hikers and travellers. These include daisy chains (a strip of webbing loops), elasticated cords and walking pole hoops. Carabiners can also be purchased separately to attach additional kit to your Rucksack.
Hip Belt
Around 70% of the weight of the sack will sit on your hips. An adjustable hip belt is a common feature on medium and large backpacks as it helps to secure the bag around the hip area for added support and load transfer.
Compression Straps
Compression straps (adjustable straps which can be found on the top, side or down the front of backpacks) can be pulled tight to reduce the volume of the pack and to minimise movement of items within.
Back & Chest Straps
Adjustable straps are essential for ensuring a good fit. Chest straps ensure the pack is secured and help distribute some of the weight of the pack. For larger rucksacks particularly you can adjust the height of the straps depending on the length of your back.  Often straps will be padded for added comfort- especially important for heavy packs.
Pockets & Compartments
Multiple internal and externals pockets/compartments are useful for organising and separating contents. Internal security pockets are essential for stashing valuables whilst side mesh pockets are ideal for holding water bottles.
Many of the Mountain Warehouse backpacks also have an MP3 player/Ipod pocket inside with an earphone outlet so you can listen to music easily on the move.
To help divide contents further some larger packs may have a completely separate bottom compartment with zipped access that is closed inside with a drawstring. Larger rucksacks might also include hip belt and lid pockets for easy access to important or frequently used items.
Reflective piping
If you plan to wear your pack in the dark, on a night run or hike for example, reflective piping will help you be seen.
Internal Frames
Larger rucksacks may have internal frames to distribute the weight of the bag and support it on your hips as well helping your keep an upright walking posture.
Now you've got the information it's time to choose the rucksack that's right for you. Mountain Warehouse has a great selection of backpacks to suit wherever your next adventure takes you.