Blizzard Womens Ski Pants
×
BESTSELLER
This item is selling fast!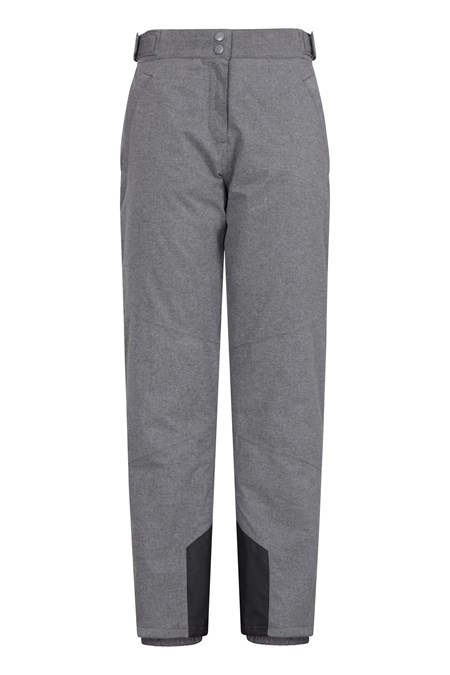 Blizzard Womens Ski Pants

Ships from Canada
Code: 025380
The Blizzard Ski Pants are waterproof, breathable and made of durable polyester with all the necessary features. Two zipped pockets for easy storage, fleece lining for extra warmth and integrated snow gaiters for added protection - they're perfect for the slopes.
Thermal Tested -30 °C - Laboratory tested. Health & physical activity, exposure time & perspiration will affect performance & comfort
Breathable - The fabric allows perspiration to pass out of the garment, keeping you cool and comfortable
Waterproof - Our IsoDry fabric has a waterproof and breathable membrane to allow perspiration out, but keep you dry
Taped Seams - All seams are taped to make this item fully waterproof
Snow Gaiters - Helps to prevent snow getting into your salopettes
Fleece Lining - Extra warm and very comfortable
Microfibre Insulation - Provides excellent heat retention, a synthetic alternative to down
Zipped pockets - for convenient and safe storage
Adjustable Waist - For a comfortable fit
Fabric Composition
Polyester 100%
025380 BLIZZARD WOMENS SKI PANT
025380 BLIZZARD WOMENS SKI PANT
025380 BLIZZARD WOMENS SKI PANT
025380 BLIZZARD WOMENS SKI PANT
025380 BLIZZARD WOMENS SKI PANT
025380 BLIZZARD WOMENS SKI PANT
025380 BLIZZARD WOMENS SKI PANT
025380 BLIZZARD WOMENS SKI PANT
025380 BLIZZARD WOMENS SKI PANT
025380 BLIZZARD WOMENS SKI PANT
025380 BLIZZARD WOMENS SKI PANT
025380 BLIZZARD WOMENS SKI PANT
025380 BLIZZARD WOMENS SKI PANT
025380 BLIZZARD WOMENS SKI PANT
025380 BLIZZARD WOMENS SKI PANT
025380 BLIZZARD WOMENS SKI PANT
025380 BLIZZARD WOMENS SKI PANT
025380 BLIZZARD WOMENS SKI PANT
025380 BLIZZARD WOMENS SKI PANT
025380 BLIZZARD WOMENS SKI PANT
025380 BLIZZARD WOMENS SKI PANT
025380 BLIZZARD WOMENS SKI PANT
025380 BLIZZARD WOMENS SKI PANT
025380 BLIZZARD WOMENS SKI PANT
025380 BLIZZARD WOMENS SKI PANT
025380 BLIZZARD WOMENS SKI PANT
025380 BLIZZARD WOMENS SKI PANT
025380 BLIZZARD WOMENS SKI PANT
025380 BLIZZARD WOMENS SKI PANT
025380 BLIZZARD WOMENS SKI PANT
025380 BLIZZARD WOMENS SKI PANT
025380 BLIZZARD WOMENS SKI PANT
025380 BLIZZARD WOMENS SKI PANT
025380 BLIZZARD WOMENS SKI PANT
025380 BLIZZARD WOMENS SKI PANT