Groundsheet Pegs - 9inches

- Silver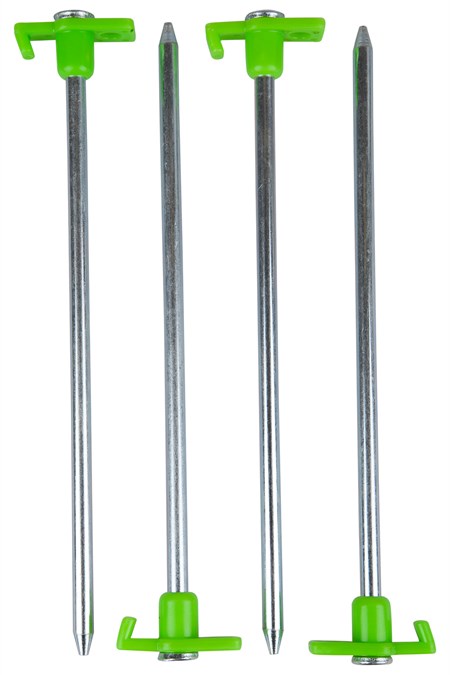 Groundsheet Pegs - 9inches

- Silver

Members Price

$4.99

What is a members rewards card?

The Mountain Warehouse Members Rewards Card is an exclusive card that entitles you to significant discounts across our range of products. You will receive a digital card to save on plastic and space in your wallet.

Ships from Canada
Code: 021821
The ground sheet is an imperative part of your tent, so of course you want it secure and strong. These nine inch Ground Sheet Pegs are perfect for just that and are ideal for tough ground areas. Twenty three centimetres in length, they're long enough to be secure and are heavy duty so there's no need to worry about breaking them. In a pack of four, these pegs are great for having a few spares lying around the garage.
Style - A hook-less design to make sure there's no tripping
Size - Each peg is 9in/23cm, in length
Durable - These are durable, heavy duty groundsheet pegs, ideal for hard ground areas
Pack - The pegs come in packs of 4
021821 GROUND SHEET PEGS 9INCH