Patterned Womens High Rise Leggings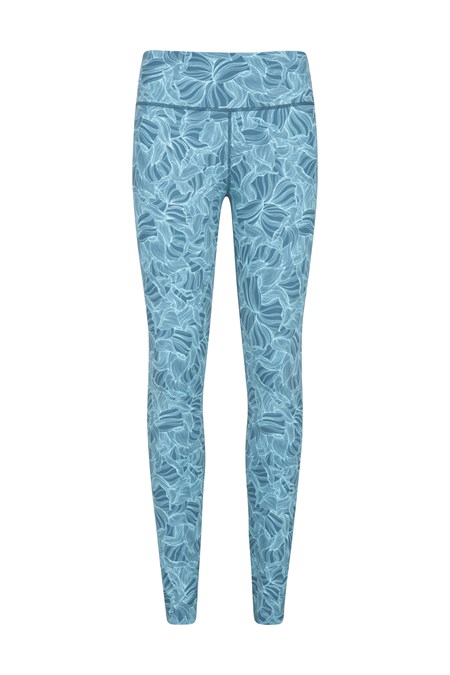 Patterned Womens High Rise Leggings
Members Price
$14.99
What is a members rewards card?

The Mountain Warehouse Members Rewards Card is an exclusive card that entitles you to significant discounts across our range of products. You will receive a digital card to save on plastic and space in your wallet.

Ships from Canada
Code: 028215
The Patterned High Rise Leggings will keep you feeling cool and comfortable during your workouts. Lightweight and quick wicking fabric, with an all over print, inner key pocket and anti-chafe flat seams.
High Rise - The waist sits just above the belly button
High wicking - Actively wicks moisture away from the skin, keeping you dry and comfortable
Lightweight - comfortable to wear and ideal for active use
Stretchy - comfortable to wear and for full freedom of movement
Key Pocket - Includes a discreet key pocket
Fabric Composition
Polyester 80% Elastane 20%
028215 PATTERNED WOMENS HIGH RISE LEGGING
028215 PATTERNED WOMENS HIGH RISE LEGGING
028215 PATTERNED WOMENS HIGH RISE LEGGING
028215 PATTERNED WOMENS HIGH RISE LEGGING
028215 PATTERNED WOMENS HIGH RISE LEGGING
028215 PATTERNED WOMENS HIGH RISE LEGGING
028215 PATTERNED WOMENS HIGH RISE LEGGING
028215 PATTERNED WOMENS HIGH RISE LEGGING
028215 PATTERNED WOMENS HIGH RISE LEGGING
028215 PATTERNED WOMENS HIGH RISE LEGGING
028215 PATTERNED WOMENS HIGH RISE LEGGING
028215 PATTERNED WOMENS HIGH RISE LEGGING
028215 PATTERNED WOMENS HIGH RISE LEGGING
028215 PATTERNED WOMENS HIGH RISE LEGGING
028215 PATTERNED WOMENS HIGH RISE LEGGING
028215 PATTERNED WOMENS HIGH RISE LEGGING
028215 PATTERNED WOMENS HIGH RISE LEGGING