Westport Womens Winter Long Jacket
×
BESTSELLER
This item is selling fast!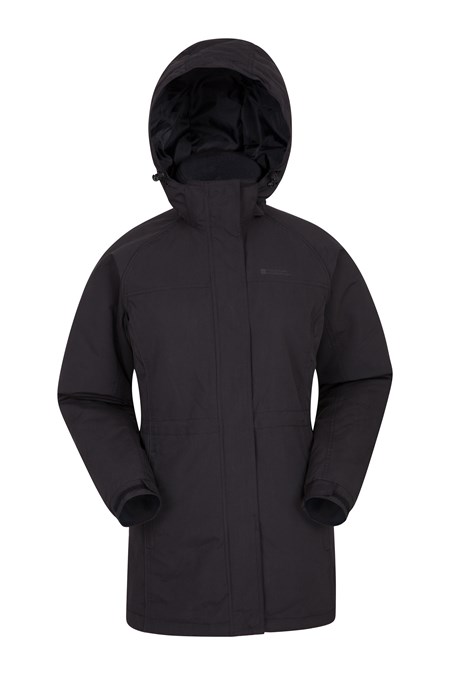 Westport Womens Winter Long Jacket

Ships from Canada
Code: 022317
The Westport Womens Long Jacket is water resistant and has padded insulation for comfort and warmth. This jacket has multiple pockets and a longer length offers more protection from the cold, great for everyday wear or walking in dry weather.
Water Resistant - Treated with Durable Water Repellent to make fabric water resistant. Perfect for light showers and everyday use
Adjustable Hem & Waist - Easy draw cord adjustment at the hem and waist to improve comfort and fit
Adjustable Features - Hood with draw cord and cuffs with Velcro
Multiple Pockets - Including two side pockets and an internal security pocket
022317 WESTPORT WINTER WOMENS LONG JACKET
022317 WESTPORT WINTER WOMENS LONG JACKET
022317 WESTPORT WINTER WOMENS LONG JACKET
022317 WESTPORT WINTER WOMENS LONG JACKET
022317 WESTPORT WINTER WOMENS LONG JACKET
022317 WESTPORT WINTER WOMENS LONG JACKET
022317 WESTPORT WINTER WOMENS LONG JACKET
022317 WESTPORT WINTER WOMENS LONG JACKET
022317 WESTPORT WINTER WOMENS LONG JACKET
022317 WESTPORT WINTER WOMENS LONG JACKET
022317 WESTPORT WINTER WOMENS LONG JACKET
022317 WESTPORT WINTER WOMENS LONG JACKET
022317 WESTPORT WINTER WOMENS LONG JACKET
022317 WESTPORT WINTER WOMENS LONG JACKET
022317 WESTPORT WINTER WOMENS LONG JACKET
022317 WESTPORT WINTER WOMENS LONG JACKET
022317 WESTPORT WINTER WOMENS LONG JACKET
022317 WESTPORT WINTER WOMENS LONG JACKET
022317 WESTPORT WINTER WOMENS LONG JACKET
022317 WESTPORT WINTER WOMENS LONG JACKET
022317 WESTPORT WINTER WOMENS LONG JACKET
022317 WESTPORT WINTER WOMENS LONG JACKET
022317 WESTPORT WINTER WOMENS LONG JACKET
022317 WESTPORT WINTER WOMENS LONG JACKET
022317 WESTPORT WINTER WOMENS LONG JACKET
022317 WESTPORT WINTER WOMENS LONG JACKET
022317 WESTPORT WINTER WOMENS LONG JACKET
022317 WESTPORT WINTER WOMENS LONG JACKET
022317 WESTPORT WINTER WOMENS LONG JACKET
022317 WESTPORT WINTER WOMENS LONG JACKET
022317 WESTPORT WINTER WOMENS LONG JACKET
022317 WESTPORT WINTER WOMENS LONG JACKET
022317 WESTPORT WINTER WOMENS LONG JACKET
022317 WESTPORT WINTER WOMENS LONG JACKET
022317 WESTPORT WINTER WOMENS LONG JACKET
022317 WESTPORT WINTER WOMENS LONG JACKET