Neoprene Mucker Mens Long Boot

- Khaki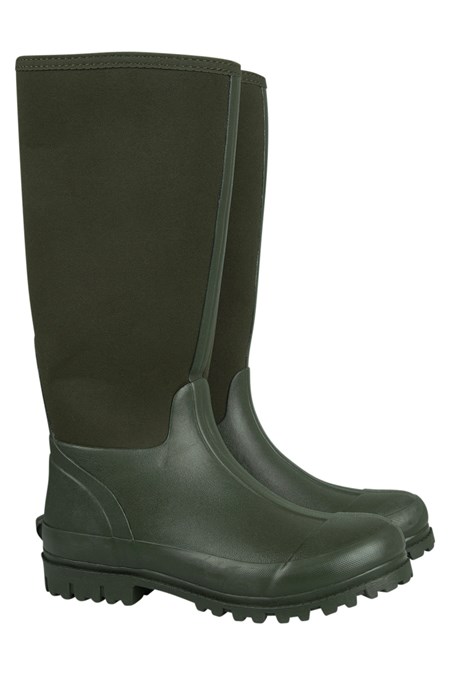 Code: 018932
Was £79.99 Save 75%
Now
£19.99
Free Exchanges & No Hassle Returns
The Marsh Muck Mens Long Boot is a waterproof and comfortable wellington styled boot. A soft and flexible neoprene upper allows for movement whilst keeping you dry. Durable rubber outsole with deep lugs gives support and grip whilst a rubber shell protects toes from impact and means the boot is easy to wipe clean.
Waterproof - A waterproof rubber shell keeps your feet dry
Neoprene Upper - Soft and flexible allows for movement and provides comfortable protection from the elements
Deep Lugs - Adds extra grip and stability to the sole with a steel shank for rigid performance
Easy Wipe - The material used to make these boots can be easily wiped clean
Step Off - A pull tab at the top allows them to be pulled up whilst a rubber boot kick on the heel means you can step on it with the opposite foot to slip out of the boots
Fabric Composition
Upper = rubber, textile. Lining = textile. Outsole = rubber.
Neoprene Mucker Mens Long Boot
Neoprene Mucker Mens Long Boot
Neoprene Mucker Mens Long Boot
Neoprene Mucker Mens Long Boot
Neoprene Mucker Mens Long Boot
Neoprene Mucker Mens Long Boot