Freezestyle Womens Ski Jacket
×
BESTSELLER
This item is selling fast!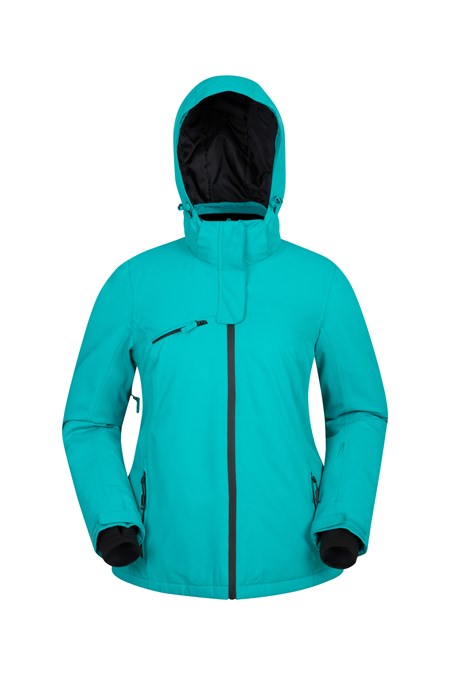 Freezestyle Womens Ski Jacket
£139.99
Save 54%
£139.99
Save £75.00
Now
£64.99
Free Exchanges & No Hassle Returns
Code: 028143
Stylish and practical, the Freezestyle Ski Jacket is an ideal layer for your time on the piste. Fully waterproof, with taped seams, microfibre insulation, detachable snowskirt and adjustable features.
Waterproof - Our IsoDry fabric has a waterproof and breathable membrane to allow perspiration out, but keep you dry
Taped Seams - Waterproof tape runs across all stitched areas, making the item fully waterproof
Microfibre Insulation - Provides excellent heat retention, a synthetic alternative to down
Thermal Tested -30 °C - Laboratory tested. Health & physical activity, exposure time & perspiration will affect performance & comfort
Lift Pass Pocket - Sleeve pocket for quick access or use with electronic lift pass
Detachable Snowskirt - Helps prevent snow getting inside your jacket if you take a tumble. Detachable.
Adjustable Hood - Easily adjusted for the perfect fit
Zipped pockets - for convenient and safe storage
028143 FREEZESTYLE WOMENS SKI JACKET
028143 FREEZESTYLE WOMENS SKI JACKET
028143 FREEZESTYLE WOMENS SKI JACKET
028143 FREEZESTYLE WOMENS SKI JACKET
028143 FREEZESTYLE WOMENS SKI JACKET
028143 FREEZESTYLE WOMENS SKI JACKET
028143 FREEZESTYLE WOMENS SKI JACKET
028143 FREEZESTYLE WOMENS SKI JACKET
028143 FREEZESTYLE WOMENS SKI JACKET
028143 FREEZESTYLE WOMENS SKI JACKET
028143 FREEZESTYLE WOMENS SKI JACKET
028143 FREEZESTYLE WOMENS SKI JACKET
028143 FREEZESTYLE WOMENS SKI JACKET
028143 FREEZESTYLE WOMENS SKI JACKET
028143 FREEZESTYLE WOMENS SKI JACKET
028143 FREEZESTYLE WOMENS SKI JACKET
028143 FREEZESTYLE WOMENS SKI JACKET
028143 FREEZESTYLE WOMENS SKI JACKET