Frost Free Womens Down Padded Jacket
×
BESTSELLER
This item is selling fast!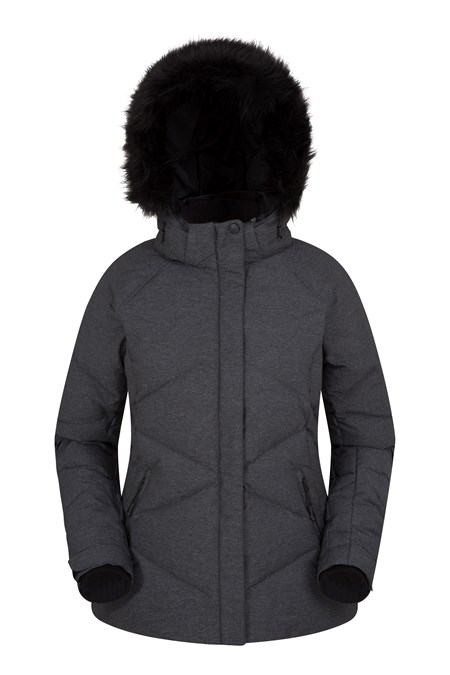 Code: 025387
Was £179.99 Save 61%
Now
£69.99
Free Exchanges & No Hassle Returns
With a modern design, the Frost Free Down Padded Jacket will make you look good, while keeping you warm and protected. It has a durable, water-resistant outer with down/feather padding and an adjustable hood with faux-fur trim for extra comfort.
Fabric composition - made of 75% nylon and 25% polyester, down fill power is 600
Padding - with 75% down and 25% feather insulation
Water-resistant - fabric has a DWR-coating that makes it water-resistant. Suitable for light shower
Hood - it's detachable and adjustable with an elastic drawcord
Cuffs - with inner stretch cuffs for extra comfort and Velcro fastening for the perfect fit
Pockets - two zipped front pockets
Stylish - textured fabric with flattering seams and a faux-fur trim hood
025387 Frost Free Womens Down Padded Jacket
025387 Frost Free Womens Down Padded Jacket
025387 Frost Free Womens Down Padded Jacket
025387 Frost Free Womens Down Padded Jacket
025387 Frost Free Womens Down Padded Jacket
025387 Frost Free Womens Down Padded Jacket
025387 Frost Free Womens Down Padded Jacket
025387 Frost Free Womens Down Padded Jacket
025387 Frost Free Womens Down Padded Jacket
025387 Frost Free Womens Down Padded Jacket
025387 Frost Free Womens Down Padded Jacket
025387 Frost Free Womens Down Padded Jacket
025387 Frost Free Womens Down Padded Jacket
025387 Frost Free Womens Down Padded Jacket
025387 Frost Free Womens Down Padded Jacket
025387 Frost Free Womens Down Padded Jacket