Henry Mens Down Padded Jacket
×
BESTSELLER
This item is selling fast!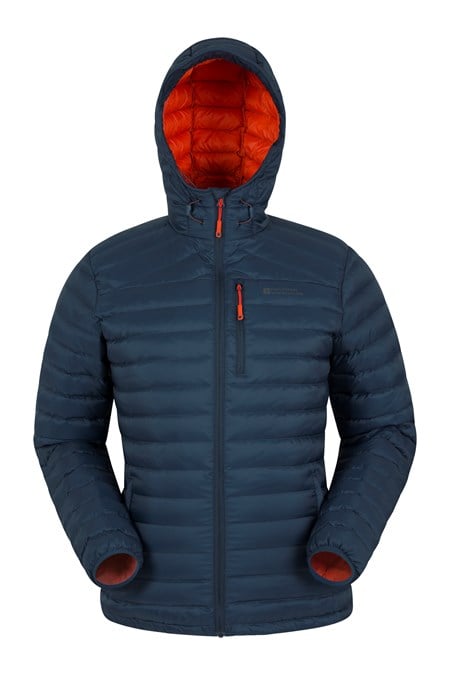 Henry Mens Down Padded Jacket
Was

£159.99 Save 50%
Now
£79.99
Free Exchanges & No Hassle Returns
Code: 023300
The Henry Mens Padded Jacket is extremely warm and comfortable. With 90% down 10% feather, this jacket is great for retaining body heat when it gets very cold. With a water-resistant fabric, this lightweight winter jacket is great for travelling and walking.
Down Filling – Down is designed to trap heat and retain warmth, perfect for keeping you cosy in cold weather
Showerproof – This garment has a waterproof coating to make the fabric water-resistant. Perfect for light showers and everyday use
Lightweight – Great for travelling and walking. Easy to pack, the perfect layer
Pockets – Two front zipped security pockets and one chest pocket
Heat Rating - Laboratory tested to -30C. Health & physical activity, exposure time & perspiration will affect performance & comfort
023300 HENRY DOWN PADDED JACKET
023300 HENRY DOWN PADDED JACKET
023300 HENRY DOWN PADDED JACKET
023300 HENRY DOWN PADDED JACKET
023300 HENRY DOWN PADDED JACKET
023300 HENRY DOWN PADDED JACKET
023300 HENRY DOWN PADDED JACKET
023300 HENRY DOWN PADDED JACKET
023300 HENRY DOWN PADDED JACKET
023300 HENRY DOWN PADDED JACKET
023300 HENRY DOWN PADDED JACKET
023300 HENRY DOWN PADDED JACKET
023300 HENRY DOWN PADDED JACKET
023300 HENRY DOWN PADDED JACKET
023300 HENRY DOWN PADDED JACKET
023300 HENRY DOWN PADDED JACKET
023300 HENRY DOWN PADDED JACKET
023300 HENRY DOWN PADDED JACKET
023300 HENRY DOWN PADDED JACKET
023300 HENRY DOWN PADDED JACKET
023300 HENRY DOWN PADDED JACKET
023300 HENRY DOWN PADDED JACKET
023300 HENRY DOWN PADDED JACKET
023300 HENRY DOWN PADDED JACKET
023300 HENRY DOWN PADDED JACKET
023300 HENRY DOWN PADDED JACKET
023300 HENRY DOWN PADDED JACKET
023300 HENRY DOWN PADDED JACKET
023300 HENRY DOWN PADDED JACKET
023300 HENRY DOWN PADDED JACKET
023300 HENRY DOWN PADDED JACKET
023300 HENRY DOWN PADDED JACKET
023300 HENRY DOWN PADDED JACKET
023300 HENRY DOWN PADDED JACKET
023300 HENRY DOWN PADDED JACKET
023300 HENRY DOWN PADDED JACKET
023300 HENRY DOWN PADDED JACKET
023300 HENRY DOWN PADDED JACKET
023300 HENRY DOWN PADDED JACKET
023300 HENRY DOWN PADDED JACKET
023300 HENRY DOWN PADDED JACKET