Isola Womens Extreme Ski Pants

- Black

×
BESTSELLER
This item is selling fast!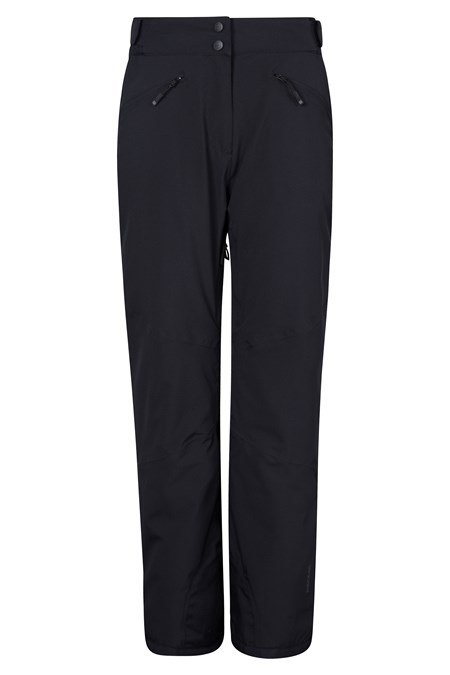 Isola Womens Extreme Ski Pants

- Black

£119.99

Save 42%

£119.99

Save £50.00

Now

£69.99
Free Exchanges & No Hassle Returns
Code: 024543
The Isola Extreme Womens Ski Pants have our breathable and waterproof IsoDry fabric with taped seams, keeping you dry, warm and comfortable. Featuring RECCO® reflectors, snow gaiters and zipped pockets, these pants offer high performance and style.
Waterproof - Our IsoDry fabric has a waterproof and breathable membrane to allow perspiration out, but keep you dry
Breathable - The fabric allows perspiration to pass out of the garment, keeping you cool and comfortable
Taped Seams - All seams are taped to make this garment fully waterproof
Recco® Reflectors - Advanced rescue technology, RECCO® Reflectors bounce back location information in case of an avalanche
Snow Gaiters - Helps to prevent snow getting into your salopettes
Zipped pockets - for convenient and safe storage
Heat Rating - Laboratory tested to -40°C. Health & physical activity, exposure time & perspiration will affect performance & comfort
024543 ISOLA WOMENS EXTREME SKI PANT
024543 ISOLA WOMENS EXTREME SKI PANT
024543 ISOLA WOMENS EXTREME SKI PANT
024543 ISOLA WOMENS EXTREME SKI PANT
024543 ISOLA WOMENS EXTREME SKI PANT
024543 ISOLA WOMENS EXTREME SKI PANT
024543 ISOLA WOMENS EXTREME SKI PANT
024543 ISOLA WOMENS EXTREME SKI PANT
024543 ISOLA WOMENS EXTREME SKI PANT
024543 ISOLA WOMENS EXTREME SKI PANT
024543 ISOLA WOMENS EXTREME SKI PANT
024543 ISOLA WOMENS EXTREME SKI PANT
024543 ISOLA WOMENS EXTREME SKI PANT
024543 ISOLA WOMENS EXTREME SKI PANT
024543 ISOLA WOMENS EXTREME SKI PANT
024543 ISOLA WOMENS EXTREME SKI PANT
024543 ISOLA WOMENS EXTREME SKI PANT
024543 ISOLA WOMENS EXTREME SKI PANT
024543 ISOLA WOMENS EXTREME SKI PANT
024543 ISOLA WOMENS EXTREME SKI PANT
024543 ISOLA WOMENS EXTREME SKI PANT
024543 ISOLA WOMENS EXTREME SKI PANT
024543 ISOLA WOMENS EXTREME SKI PANT
024543 ISOLA WOMENS EXTREME SKI PANT
024543 ISOLA WOMENS EXTREME SKI PANT
024543 ISOLA WOMENS EXTREME SKI PANT
024543 ISOLA WOMENS EXTREME SKI PANT
024543 ISOLA WOMENS EXTREME SKI PANT
024543 ISOLA WOMENS EXTREME SKI PANT
024543 ISOLA WOMENS EXTREME SKI PANT
024543 ISOLA WOMENS EXTREME SKI PANT
024543 ISOLA WOMENS EXTREME SKI PANT
024543 ISOLA WOMENS EXTREME SKI PANT
024543 ISOLA WOMENS EXTREME SKI PANT