Isola Womens Extreme Ski Pants - Short Length

- Black

×
BESTSELLER
This item is selling fast!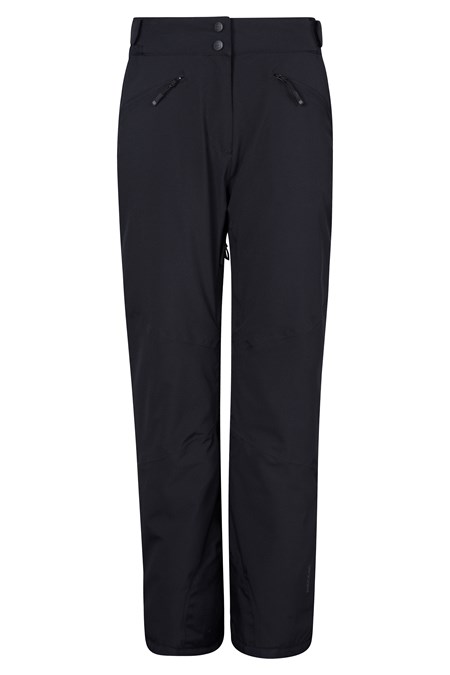 Isola Womens Extreme Ski Pants - Short Length

- Black

£119.99

Save 42%

£119.99

Save £50.00

Now

£69.99
Free Exchanges & No Hassle Returns
Code: 025710
The Isola Extreme Womens Ski Pants are made of our IsoDry fabric with taped seams, keeping you dry, warm and comfortable. Featuring RECCO® reflectors, snow gaiters and multiple pockets, these pants offer high performance and style.
Fabric composition - made of 100% Polyester
Waterproof - taped seams and ISODRY fabric with a waterproof and breathable membrane to allow perspiration out, but keep you dry. Rated at 10,000mm.
RECCO® Reflectors - advanced rescue technology, RECCO® reflectors bounce back location information in case of an avalanche
Breathable - highly breathable fabric lets moisture out, making sure you stay dry on the inside. Rated at 5000g.
Short length - the inseam leg length measures 29inches/74cm
Snow gaiters - help prevent snow getting into your salopettes
Pockets - two front and back pockets with zip
Heat Rating - laboratory tested to -30C. Health & physical activity, exposure time & perspiration will affect performance & comfort
025710 ISOLA SHORT WOMENS EXTREME SKI PANT
025710 ISOLA SHORT WOMENS EXTREME SKI PANT
025710 ISOLA SHORT WOMENS EXTREME SKI PANT
025710 ISOLA SHORT WOMENS EXTREME SKI PANT
025710 ISOLA SHORT WOMENS EXTREME SKI PANT
025710 ISOLA SHORT WOMENS EXTREME SKI PANT
025710 ISOLA SHORT WOMENS EXTREME SKI PANT
025710 ISOLA SHORT WOMENS EXTREME SKI PANT
025710 ISOLA SHORT WOMENS EXTREME SKI PANT