Talus Men's Long Sleeve Base Layer Top
Talus Men's Long Sleeve Base Layer Top

- Black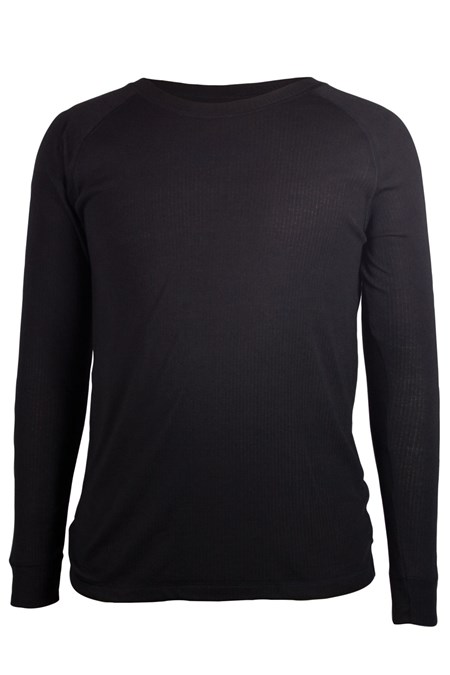 Code: 017121
Was £19.99 Save 35%
Now
£12.99
Free Exchanges & No Hassle Returns
The Talus men's long sleeve base layer is a round neck thermal top in our very popular Talus range. It features IsoTherm fabric which keeps you warm while allowing moisture out so that you stay drier for longer when active. This lightweight quick-drying base layer is essential for cold climates and perfect for activities like skiing and snowboarding.
IsoTherm – heat retention technology ensures you stay warm
High Wicking – actively wicks moisture away from the skin, keeping you dry and comfortable
Quick Drying – great when you're out and about and after washing too
Lightweight – great for travelling and walking. Easy to pack, the perfect layer
Breathable - highly breathable fabric lets moisture out, making sure you stay dry on the inside
Easy Care – fully machine washable for easy care
Please Note: Some items may be delivered in different packaging to the online images. This does not affect the product you have ordered.
Fabric Composition
100% Polyester
Talus Men's Long Sleeve Base Layer Top
Talus Men's Long Sleeve Base Layer Top
Talus Men's Long Sleeve Base Layer Top
Talus Men's Long Sleeve Base Layer Top
Talus Men's Long Sleeve Base Layer Top
Talus Men's Long Sleeve Base Layer Top
Talus Men's Long Sleeve Base Layer Top
Talus Men's Long Sleeve Base Layer Top
Talus Men's Long Sleeve Base Layer Top
Talus Men's Long Sleeve Base Layer Top
Talus Men's Long Sleeve Base Layer Top
Talus Men's Long Sleeve Base Layer Top
Talus Men's Long Sleeve Base Layer Top
Talus Men's Long Sleeve Base Layer Top
Talus Men's Long Sleeve Base Layer Top
Talus Men's Long Sleeve Base Layer Top
Talus Men's Long Sleeve Base Layer Top
Talus Men's Long Sleeve Base Layer Top
Talus Men's Long Sleeve Base Layer Top
Talus Men's Long Sleeve Base Layer Top
Talus Men's Long Sleeve Base Layer Top