Merino Womens Pants
×
BESTSELLER
This item is selling fast!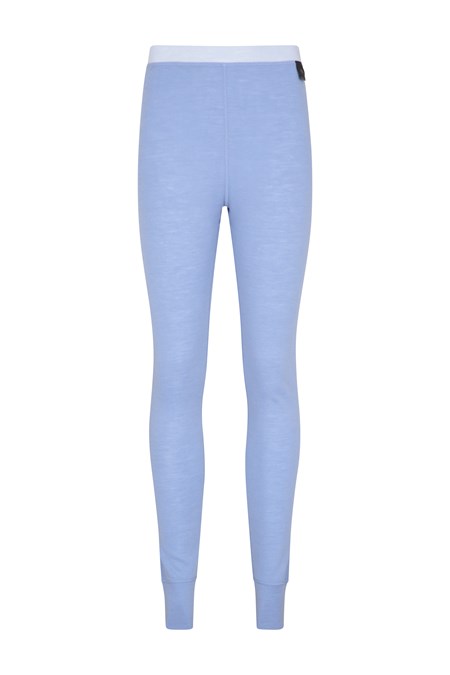 Save For Later
Free Exchanges & No Hassle Returns
Code: 023560
The Merino Womens Pants are a high performance baselayer for ultimate warmth and comfort. Naturally antibacterial, breathable, the fabric is lightweight and will keep you comfortable in cool or warm conditions - ideal for skiing and hiking or everyday wear in winter.
Breathable - The fabric allows perspiration to pass out of the garment, keeping you cool and comfortable
Easy Care - This item is machine washable
Elastic Waistband - For improved fit and comfort
High wicking - Actively wicks moisture away from the skin, keeping you dry and comfortable
Lightweight - Great for travelling, comfortable to wear and easy to pack
Antibacterial - Stay fresher & odour free for longer
Merino - Very warm high quality wool which is naturally antibacterial properties to keep you fresher for longer
Fabric Composition
Polyester 20% Merino Wool 80%
023560 MERINO WOMENS PANT
023560 MERINO WOMENS PANT
023560 MERINO WOMENS PANT
023560 MERINO WOMENS PANT
023560 MERINO WOMENS PANT
023560 MERINO WOMENS PANT
023560 MERINO WOMENS PANT
023560 MERINO WOMENS PANT
023560 MERINO WOMENS PANT
023560 MERINO WOMENS PANT
023560 MERINO WOMENS PANT
023560 MERINO WOMENS PANT
023560 MERINO WOMENS PANT
023560 MERINO WOMENS PANT
023560 MERINO WOMENS PANT
023560 MERINO WOMENS PANT
023560 MERINO WOMENS PANT
023560 MERINO WOMENS PANT
023560 MERINO WOMENS PANT
023560 MERINO WOMENS PANT
023560 MERINO WOMENS PANT
023560 MERINO WOMENS PANT
023560 MERINO WOMENS PANT
023560 MERINO WOMENS PANT
023560 MERINO WOMENS PANT
023560 MERINO WOMENS PANT
023560 MERINO WOMENS PANT
023560 MERINO WOMENS PANT
023560 MERINO WOMENS PANT
023560 MERINO WOMENS PANT
023560 MERINO WOMENS PANT
023560 MERINO WOMENS PANT
023560 MERINO WOMENS PANT
023560 MERINO WOMENS PANT
023560 MERINO WOMENS PANT
023560 MERINO WOMENS PANT
023560 MERINO WOMENS PANT
023560 MERINO WOMENS PANT
023560 MERINO WOMENS PANT
023560 MERINO WOMENS PANT
023560 MERINO WOMENS PANT
023560 MERINO WOMENS PANT
023560 MERINO WOMENS PANT
023560 MERINO WOMENS PANT
023560 MERINO WOMENS PANT
023560 MERINO WOMENS PANT
023560 MERINO WOMENS PANT
023560 MERINO WOMENS PANT
023560 MERINO WOMENS PANT
023560 MERINO WOMENS PANT
023560 MERINO WOMENS PANT
023560 MERINO WOMENS PANT
023560 MERINO WOMENS PANT
023560 MERINO WOMENS PANT
023560 MERINO WOMENS PANT
023560 MERINO WOMENS PANT
023560 MERINO WOMENS PANT
023560 MERINO WOMENS PANT
023560 MERINO WOMENS PANT
023560 MERINO WOMENS PANT
023560 MERINO WOMENS PANT
023560 MERINO WOMENS PANT
023560 MERINO WOMENS PANT
023560 MERINO WOMENS PANT
023560 MERINO WOMENS PANT
023560 MERINO WOMENS PANT