Night Light Kids Printed Ski Jacket

- Navy

×
BESTSELLER
This item is selling fast!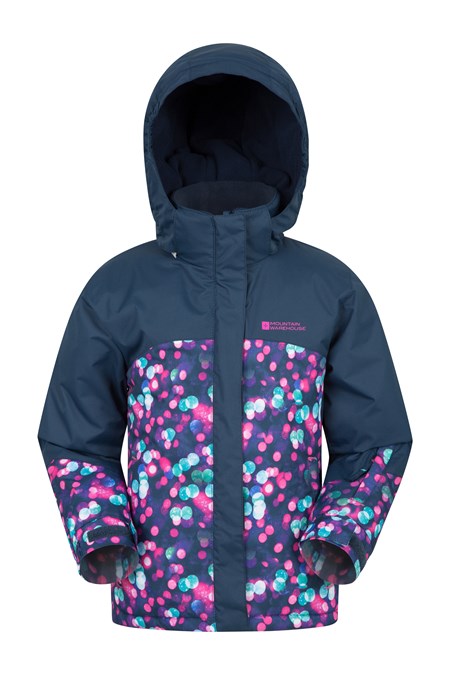 Night Light Kids Printed Ski Jacket

- Navy

£69.99

Save 64%

£69.99

Save £45.00

Now

£24.99
Free Exchanges & No Hassle Returns
Code: 028098
The Night Light Printed Ski Jacket is the ideal cover for your child out on the snowy mountains. Designed with waterproof fabric, with a fleece lined body and hood for extra warmth, multiple pockets and adjustable features.
Waterproof - Tested to withstand 2,000mm of rain in a 24 hour period, suitable for moderate rain
Snowskirt - Helps prevent snow getting inside your jacket if you take a tumble. Fully attached to jacket
Detachable Hood - Detachable for greater versatility. Ideal for all weather conditions
Fleece Lining - Extra warm and very comfortable
Adjustable cuffs - easily adjustable with Velcro fastening, for a perfect fit
Zipped pockets - for convenient and safe storage
Inner Pocket - Internal Velcro pocket for storing valuables
028098 NIGHT LIGHT PRINTED SKI JACKET
028098 NIGHT LIGHT PRINTED SKI JACKET
028098 NIGHT LIGHT PRINTED SKI JACKET
028098 NIGHT LIGHT PRINTED SKI JACKET
028098 NIGHT LIGHT PRINTED SKI JACKET
028098 NIGHT LIGHT PRINTED SKI JACKET
028098 NIGHT LIGHT PRINTED SKI JACKET