Traveller 60 + 20 Litre Rucksack
×
BESTSELLER
This item is selling fast!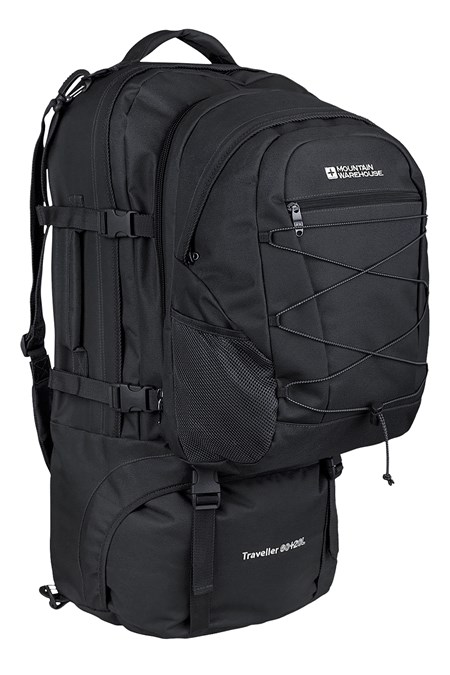 Traveller 60 + 20 Litre Rucksack
Discount Card Price
$129.99
What is a discount card?

By shopping online, you can take advantage of our discount card price.
Code: 016814
The Traveller 60 + 20L Rucksack is two bags in one tough design. Fully detachable, the bags are perfect for long treks overseas with padding where needed, lots of pockets and space. Available in our Women's Fit for selected colours.
Capacity - The large rucksack holds up to 60 litres, and the daypack holds up to 20 litres
Detachable Daypack - Great for longer travels, the daypack detaches from the main part of the rucksack so you can leave most of your belongings at the hostel when out on day trips
Adjustable Back System - Allows you to adjust the shoulder straps to find your most comfortable position and prevent unnecessary back pain
Pockets - Daypack: front organiser pocket and 20 litre compartment. Rucksack: internal pocket and large 60 litre compartment
Straps - Straps at the chest and hips help to stabilise the bag and distribute the load securely and comfortably
Compression Straps - Used to reduce the bulk of the rucksack. Also aids balance
Rain Cover - Found in a concealed pocket usually at the bottom, the rain cover folds out to protect your rucksack from the rain
Flight Cover - The flight cover protects your bag, ensuring shoulder straps don't get caught in conveyor belts at the airport
Divisible Main Compartment - A split main compartment allows you to separate your gear, with zip access at the bottom
Women's Fit - A shorter back system with a slim hip belt and a chest strap designed to sit above the bust. This fit has slimmer shoulder straps that are curved to fit comfortably against the contours of your body, with a smaller gap between each strap to accommodate a smaller frame.
Weights - 60L:1.85kg / 20L:0.58kg