Idris Mens Full Zip Fleece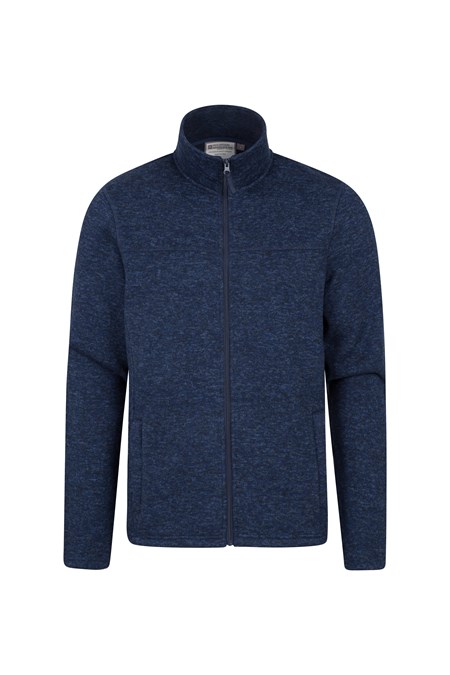 Idris Mens Full Zip Fleece
Members Price
$54.99
What is a members reward card?

The Mountain Warehouse Members Rewards Card is an exclusive card that entitles you to significant discounts across our range of products. You will receive a digital card to save on plastic and space in your wallet.
Code: 023595
The Idris Mens Full Zip Fleece is a breathable, super soft and lightweight top, perfect for covering up from a chilly breeze or just lounging at home on a Sunday.
Lightweight – Great for travelling, easy to pack
Breathable – Highly breathable fabric lets moisture out and keeps you dry
Microfleece – Soft touch and lightweight microfleece
Quick drying – Great when you're out and about
Antipill – Prevents the fabric bobbling due to rubbing and abrasion
023595 IDRIS FULL ZIP FLEECE
023595 IDRIS FULL ZIP FLEECE
023595 IDRIS FULL ZIP FLEECE
023595 IDRIS FULL ZIP FLEECE
023595 IDRIS FULL ZIP FLEECE
023595 IDRIS FULL ZIP FLEECE
023595 IDRIS FULL ZIP FLEECE
023595 IDRIS FULL ZIP FLEECE
023595 IDRIS FULL ZIP FLEECE
023595 IDRIS FULL ZIP FLEECE
023595 IDRIS FULL ZIP FLEECE
023595 IDRIS FULL ZIP FLEECE
023595 IDRIS FULL ZIP FLEECE
023595 IDRIS FULL ZIP FLEECE
023595 IDRIS FULL ZIP FLEECE
023595 IDRIS FULL ZIP FLEECE
023595 IDRIS FULL ZIP FLEECE
023595 IDRIS FULL ZIP FLEECE
023595 IDRIS FULL ZIP FLEECE
023595 IDRIS FULL ZIP FLEECE
023595 IDRIS FULL ZIP FLEECE
023595 IDRIS FULL ZIP FLEECE
023595 IDRIS FULL ZIP FLEECE
023595 IDRIS FULL ZIP FLEECE
023595 IDRIS FULL ZIP FLEECE
023595 IDRIS FULL ZIP FLEECE
023595 IDRIS FULL ZIP FLEECE
023595 IDRIS FULL ZIP FLEECE
023595 IDRIS FULL ZIP FLEECE
023595 IDRIS FULL ZIP FLEECE
023595 IDRIS FULL ZIP FLEECE
023595 IDRIS FULL ZIP FLEECE
023595 IDRIS FULL ZIP FLEECE
023595 IDRIS FULL ZIP FLEECE
023595 IDRIS FULL ZIP FLEECE
023595 IDRIS FULL ZIP FLEECE
023595 IDRIS FULL ZIP FLEECE
023595 IDRIS FULL ZIP FLEECE
023595 IDRIS FULL ZIP FLEECE
023595 IDRIS FULL ZIP FLEECE
023595 IDRIS FULL ZIP FLEECE
023595 IDRIS FULL ZIP FLEECE
023595 IDRIS FULL ZIP FLEECE
023595 IDRIS FULL ZIP FLEECE
023595 IDRIS FULL ZIP FLEECE
023595 IDRIS FULL ZIP FLEECE
023595 IDRIS FULL ZIP FLEECE
023595 IDRIS FULL ZIP FLEECE
023595 IDRIS FULL ZIP FLEECE
023595 IDRIS FULL ZIP FLEECE
023595 IDRIS FULL ZIP FLEECE
023595 IDRIS FULL ZIP FLEECE
023595 IDRIS FULL ZIP FLEECE
023595 IDRIS FULL ZIP FLEECE
023595 IDRIS FULL ZIP FLEECE
023595 IDRIS FULL ZIP FLEECE
023595 IDRIS FULL ZIP FLEECE
023595 IDRIS FULL ZIP FLEECE
023595 IDRIS FULL ZIP FLEECE