Tournament IsoCool Mens Polo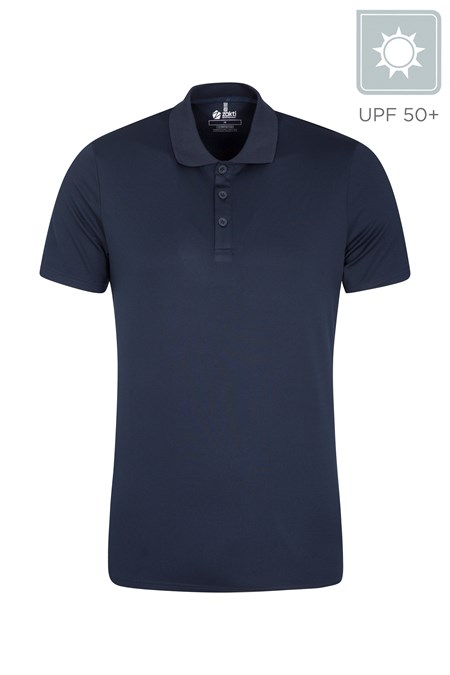 Tournament IsoCool Mens Polo
Discount Card Price
$18.99
What is a discount card?

By shopping online, you can take advantage of our discount card price.
Code: 025287
The Tournament IsoCool Polo is great for casual summer events and as holiday wear. A classic design combined with UV protection and our IsoCool fabric, making this top high-wicking, breathable and fast-drying.
IsoCool - Our IsoCool fabric is quick drying, highly breathable and wicks away perspiration from the body to keep you cool
Lightweight - Great for travelling, comfortable to wear and easy to pack
Easy Care - This garment is machine washable
UV Protection - the fabric has UPF (ultraviolet protection factor) treatment
025287 TOURNAMENT ISOCOOL POLO
025287 TOURNAMENT ISOCOOL POLO
025287 TOURNAMENT ISOCOOL POLO
025287 TOURNAMENT ISOCOOL POLO
025287 TOURNAMENT ISOCOOL POLO
025287 TOURNAMENT ISOCOOL POLO
025287 TOURNAMENT ISOCOOL POLO
025287 TOURNAMENT ISOCOOL POLO
025287 TOURNAMENT ISOCOOL POLO
025287 TOURNAMENT ISOCOOL POLO
025287 TOURNAMENT ISOCOOL POLO
025287 TOURNAMENT ISOCOOL POLO
025287 TOURNAMENT ISOCOOL POLO
025287 TOURNAMENT ISOCOOL POLO
025287 TOURNAMENT ISOCOOL POLO
025287 TOURNAMENT ISOCOOL POLO
025287 TOURNAMENT ISOCOOL POLO
025287 TOURNAMENT ISOCOOL POLO
025287 TOURNAMENT ISOCOOL POLO
025287 TOURNAMENT ISOCOOL POLO
025287 TOURNAMENT ISOCOOL POLO
025287 TOURNAMENT ISOCOOL POLO
025287 TOURNAMENT ISOCOOL POLO
025287 TOURNAMENT ISOCOOL POLO
025287 TOURNAMENT ISOCOOL POLO
025287 TOURNAMENT ISOCOOL POLO
025287 TOURNAMENT ISOCOOL POLO
025287 TOURNAMENT ISOCOOL POLO
025287 TOURNAMENT ISOCOOL POLO
025287 TOURNAMENT ISOCOOL POLO
025287 TOURNAMENT ISOCOOL POLO
025287 TOURNAMENT ISOCOOL POLO
025287 TOURNAMENT ISOCOOL POLO
025287 TOURNAMENT ISOCOOL POLO
025287 TOURNAMENT ISOCOOL POLO
025287 TOURNAMENT ISOCOOL POLO
025287 TOURNAMENT ISOCOOL POLO
025287 TOURNAMENT ISOCOOL POLO
025287 TOURNAMENT ISOCOOL POLO
025287 TOURNAMENT ISOCOOL POLO
025287 TOURNAMENT ISOCOOL POLO
025287 TOURNAMENT ISOCOOL POLO
025287 TOURNAMENT ISOCOOL POLO
025287 TOURNAMENT ISOCOOL POLO