Bermuda Mens Aqua Shoe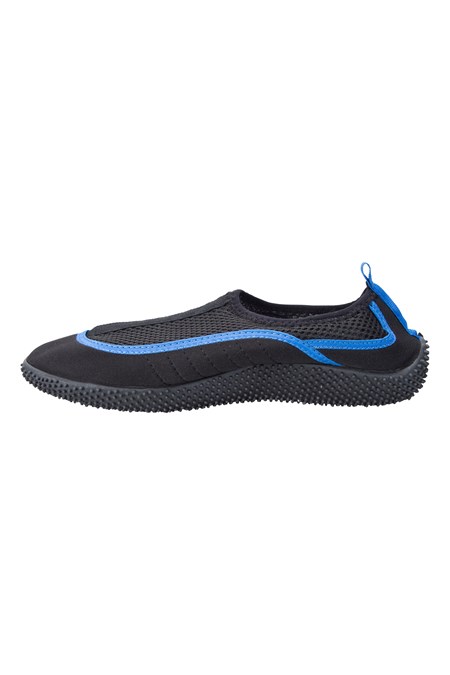 Bermuda Mens Aqua Shoe
Discount Card Price
$6.99
What is a discount card?

By shopping online, you can take advantage of our discount card price.
Code: 021422
Designed in soft neoprene, the Bermuda Mens Aqua Shoe from Mountain Warehouse is just what you need for exploring foreign waters this summer. Aqua shoes are just that, shoes for use in water thereby protecting your feet from standing on sharp objects and hostile sea creatures. Easy to slip on and off and with a breathable top mesh panel, the Bermuda Mens Aqua Shoes will be a valued accessory on your holidays this year.
Neoprene - A light, rubbery material perfect for protecting your feet underwater
Mesh - The top mesh panel allows for better ventilation and comfort when in use
Easy Slip On - Easy to slip on and off, great for a quick change on the beach
Lightweight - Small, compact and easy to pack away makes this piece ideal for travelling
Great For - Great for confident walking underwater, protects your feet just as a regular shoe