Endurance Striped Mens T-Shirt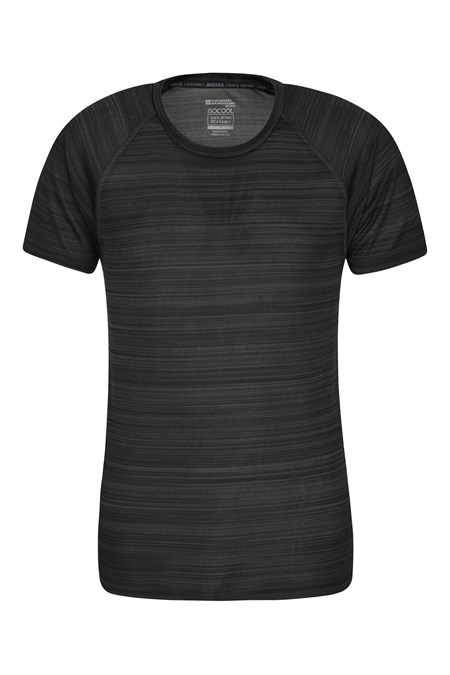 Endurance Striped Mens T-Shirt
Discount Card Price
$14.99
What is a discount card?

By shopping online, you can take advantage of our discount card price.
Code: 025449
The Endurance Striped Mens T-Shirt keeps you cool and comfortable at all times. Great casual design and made of our IsoCool fabric, so it's breathable, quick drying and high wicking - a light layer for any outdoor activities.
IsoCool - our IsoCool fabric membrane is quick drying, highly breathable and wicks away perspiration from your body to keep you cool
Fabric composition - made of 100% Polyester
Lightweight - comfortable to wear and easy to pack away. Ideal for hot days, working out and travelling
Easy care - this top is machine washable
Fabric Composition
Polyester 100%
025449 ENDURANCE STRIPE SS TEE
025449 ENDURANCE STRIPE SS TEE
025449 ENDURANCE STRIPE SS TEE
025449 ENDURANCE STRIPE SS TEE
025449 ENDURANCE STRIPE SS TEE
025449 ENDURANCE STRIPE SS TEE
025449 ENDURANCE STRIPE SS TEE
025449 ENDURANCE STRIPE SS TEE
025449 ENDURANCE STRIPE SS TEE
025449 ENDURANCE STRIPE SS TEE
025449 ENDURANCE STRIPE SS TEE
025449 ENDURANCE STRIPE SS TEE
025449 ENDURANCE STRIPE SS TEE
025449 ENDURANCE STRIPE SS TEE
025449 ENDURANCE STRIPE SS TEE
025449 ENDURANCE STRIPE SS TEE
025449 ENDURANCE STRIPE SS TEE
025449 ENDURANCE STRIPE SS TEE
025449 ENDURANCE STRIPE SS TEE
025449 ENDURANCE STRIPE SS TEE
025449 ENDURANCE STRIPE SS TEE
025449 ENDURANCE STRIPE SS TEE
025449 ENDURANCE STRIPE SS TEE
025449 ENDURANCE STRIPE SS TEE
025449 ENDURANCE STRIPE SS TEE
025449 ENDURANCE STRIPE SS TEE
025449 ENDURANCE STRIPE SS TEE
025449 ENDURANCE STRIPE SS TEE
025449 ENDURANCE STRIPE SS TEE
025449 ENDURANCE STRIPE SS TEE
025449 ENDURANCE STRIPE SS TEE
025449 ENDURANCE STRIPE SS TEE
025449 ENDURANCE STRIPE SS TEE
025449 ENDURANCE STRIPE SS TEE
025449 ENDURANCE STRIPE SS TEE
025449 ENDURANCE STRIPE SS TEE
025449 ENDURANCE STRIPE SS TEE
025449 ENDURANCE STRIPE SS TEE
025449 ENDURANCE STRIPE SS TEE
025449 ENDURANCE STRIPE SS TEE
025449 ENDURANCE STRIPE SS TEE
025449 ENDURANCE STRIPE SS TEE
025449 ENDURANCE STRIPE SS TEE
025449 ENDURANCE STRIPE SS TEE
025449 ENDURANCE STRIPE SS TEE
025449 ENDURANCE STRIPE SS TEE
025449 ENDURANCE STRIPE SS TEE
025449 ENDURANCE STRIPE SS TEE
025449 ENDURANCE STRIPE SS TEE
025449 ENDURANCE STRIPE SS TEE
025449 ENDURANCE STRIPE SS TEE
025449 ENDURANCE STRIPE SS TEE
025449 ENDURANCE STRIPE SS TEE
025449 ENDURANCE STRIPE SS TEE
025449 ENDURANCE STRIPE SS TEE
025449 ENDURANCE STRIPE SS TEE
025449 ENDURANCE STRIPE SS TEE
025449 ENDURANCE STRIPE SS TEE
025449 ENDURANCE STRIPE SS TEE
025449 ENDURANCE STRIPE SS TEE
025449 ENDURANCE STRIPE SS TEE
025449 ENDURANCE STRIPE SS TEE
025449 ENDURANCE STRIPE SS TEE
025449 ENDURANCE STRIPE SS TEE
025449 ENDURANCE STRIPE SS TEE
025449 ENDURANCE STRIPE SS TEE
025449 ENDURANCE STRIPE SS TEE
025449 ENDURANCE STRIPE SS TEE
025449 ENDURANCE STRIPE SS TEE
025449 ENDURANCE STRIPE SS TEE
025449 ENDURANCE STRIPE SS TEE
025449 ENDURANCE STRIPE SS TEE
025449 ENDURANCE STRIPE SS TEE
025449 ENDURANCE STRIPE SS TEE
025449 ENDURANCE STRIPE SS TEE
025449 ENDURANCE STRIPE SS TEE