Moon Womens Ski Jacket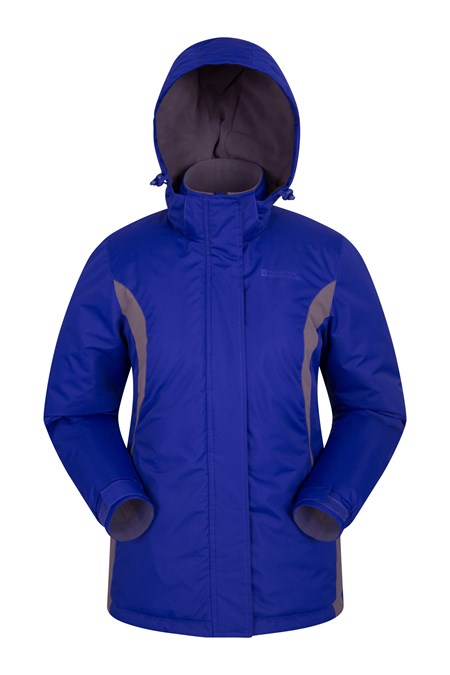 Moon Womens Ski Jacket
Discount Card Price
$89.99
What is a discount card?

By shopping online, you can take advantage of our discount card price.
Code: 028058
The Moon Ski Jacket is an essential for your next ski trip. Snowproof, windproof and lightly insulated to keep you warm and dry on the slopes, with multiple pockets and in-built snowskirt - perfect for first time skiers.
Snow Proof - Treated with Durable Water Repellent (DWR), suitable in packed snow
Microfibre Insulation - Provides excellent heat retention, a synthetic alternative to down
Thermal Tested -30 °C - Laboratory tested. Health & physical activity, exposure time & perspiration will affect performance & comfort
Windproof - A thin membrane between the fabric provides protection from the wind
Snowskirt - Helps prevent snow getting inside your jacket if you take a tumble. Fully attached to jacket
Adjustable Hood - Easily adjusted for the perfect fit
Lots Of Pockets - Multiple pockets to keep valuables safe
Adjustable cuffs - easily adjustable with Velcro fastening, for a perfect fit
028058 MOON WOMENS SKI JACKET
028058 MOON WOMENS SKI JACKET
028058 MOON WOMENS SKI JACKET
028058 MOON WOMENS SKI JACKET
028058 MOON WOMENS SKI JACKET
028058 MOON WOMENS SKI JACKET
028058 MOON WOMENS SKI JACKET
028058 MOON WOMENS SKI JACKET
028058 MOON WOMENS SKI JACKET
028058 MOON WOMENS SKI JACKET
028058 MOON WOMENS SKI JACKET
028058 MOON WOMENS SKI JACKET
028058 MOON WOMENS SKI JACKET
028058 MOON WOMENS SKI JACKET
028058 MOON WOMENS SKI JACKET
028058 MOON WOMENS SKI JACKET
028058 MOON WOMENS SKI JACKET
028058 MOON WOMENS SKI JACKET