Seaside Junior Sandals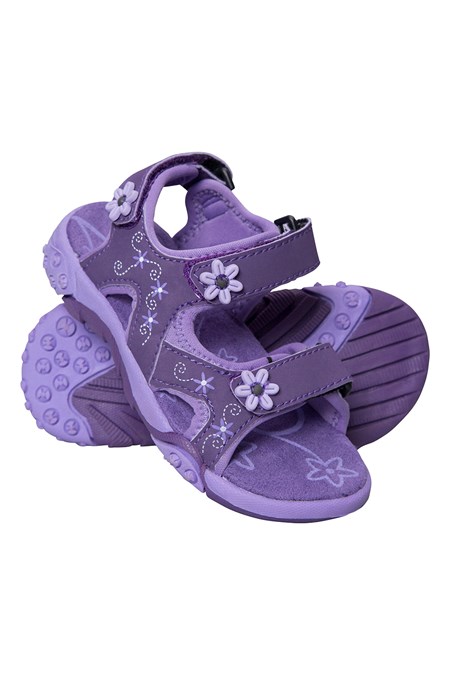 Seaside Junior Sandals
Discount Card Price
$15.99
What is a discount card?

By shopping online, you can take advantage of our discount card price.
Code: 024007
The Seaside Junior Sandals are just what your little ones need this summer. Made with phylon footbed and neoprene lining, ensuring their feet are kept comfortable. The Velcro® fitting makes the sandals secure and simple to put on and take off.
Neoprene Lining - Ideal for sandals as it is soft, cushioning and dries quickly if it gets wet
Phylon - Provides extra cushioning and flexibility, improving the overall comfort of the shoe
Removable Heel Strap - Remove the heel strap to easily convert shoe into a slip-on. Ideal for summer and beach wear
Velcro® Fitting - Simple to use and secure, Velcro® is an efficient means of fitting your footwear
024007 SEASIDE JUNIOR SANDAL
024007 SEASIDE JUNIOR SANDAL
024007 SEASIDE JUNIOR SANDAL
024007 SEASIDE JUNIOR SANDAL
024007 SEASIDE JUNIOR SANDAL
024007 SEASIDE JUNIOR SANDAL
024007 SEASIDE JUNIOR SANDAL
024007 SEASIDE JUNIOR SANDAL
024007 SEASIDE JUNIOR SANDAL
024007 SEASIDE JUNIOR SANDAL
024007 SEASIDE JUNIOR SANDAL
024007 SEASIDE JUNIOR SANDAL
024007 SEASIDE JUNIOR SANDAL
024007 SEASIDE JUNIOR SANDAL
024007 SEASIDE JUNIOR SANDAL
024007 SEASIDE JUNIOR SANDAL
024007 SEASIDE JUNIOR SANDAL
024007 SEASIDE JUNIOR SANDAL
024007 SEASIDE JUNIOR SANDAL
024007 SEASIDE JUNIOR SANDAL