Marmulada Girls Ski Jacket

- Purple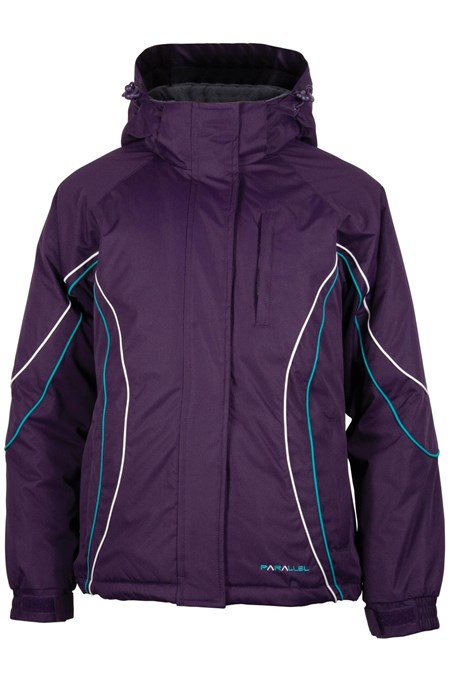 Code: 017292
Was £59.99 Save 50%
Now
£29.99
Free Exchanges & No Hassle Returns
The Marmulada kid's ski jacket is a great versatile ski jacket. The kid's ski jacket is snowproof, insulated and fleece lined including the hood. For added protection against the snow the boy's jacket also has a snow skirt. The ski jacket has elastic and velcro adjustable cuffs and an adjustable hem to ensure a perfect fit and an internal velcro closure pocket perfect for a mobile phone or MP3.
Snowproof fabric
The ski jacket is made from water-resistant fabric and is snowproof. Water is prevented from penetrating the fabric; the jacket does not have taped seams so is not fully waterproof.
Insulated and fleece lined
A fleece lined ski jacket provides warmth and insulation. The fleece lined hood is detachable.
Integrated snowskirt.
The ski jacket has an integrated snowskirt that prevents snow from entering your jacket by acting as an internal gaiter. This is an essential part of the jacket when skiing or snowboarding; particularly if you fall.
Marmulada Girls Ski Jacket
Marmulada Girls Ski Jacket
Marmulada Girls Ski Jacket
Marmulada Girls Ski Jacket
Marmulada Girls Ski Jacket
Marmulada Girls Ski Jacket
Marmulada Girls Ski Jacket
Marmulada Girls Ski Jacket
Marmulada Girls Ski Jacket
Marmulada Girls Ski Jacket
Marmulada Girls Ski Jacket
Marmulada Girls Ski Jacket
Marmulada Girls Ski Jacket
Marmulada Girls Ski Jacket