Snowfall Womens Long Snow Boots

- Black

×
BESTSELLER
This item is selling fast!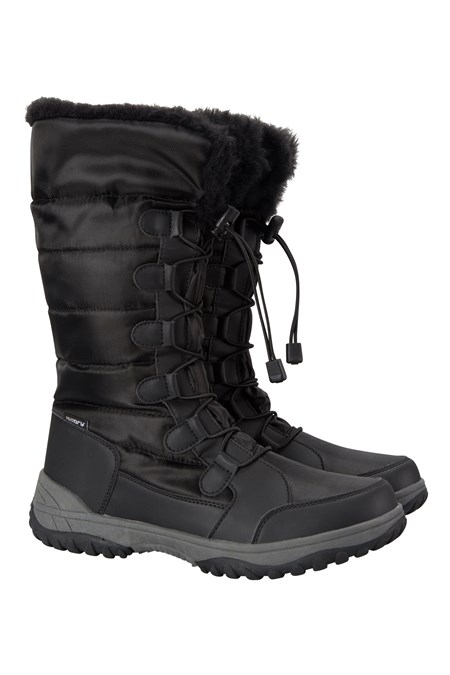 Snowfall Womens Long Snow Boots

- Black

£99.99

Save 60%

£99.99

Save £60.00

Now

£39.99
Free Exchanges & No Hassle Returns
Code: 028163
Warm and durable, the Snowfall Long Boots are perfect for days spent in snowy weather. With a hard-wearing rubber outsole and IsoTherm lining, the snowproof boots will keep your feet warm in temperatures as low as -20°C.
Isotherm - Densely packed fibres to retain heat & warmth without adding bulk
Snow Proof - Treated with Durable Water Repellent (DWR), suitable in packed snow
Thermal Tested -20 °C - Laboratory tested. Health & physical activity, exposure time & perspiration will affect performance & comfort
Textile Upper - Lightweight and breathable, textile keeps your feet comfortable and well ventilated
Eva Midsole - A foam insert which provides extra cushioning and comfort
Rubber Outsole - Flexible and lightweight. Very long lasting
028163 SNOWFALL WOMENS LONG SNOW BOOT
028163 SNOWFALL WOMENS LONG SNOW BOOT
028163 SNOWFALL WOMENS LONG SNOW BOOT
028163 SNOWFALL WOMENS LONG SNOW BOOT
028163 SNOWFALL WOMENS LONG SNOW BOOT