Sub Zero Womens Ski Pants
×
BESTSELLER
This item is selling fast!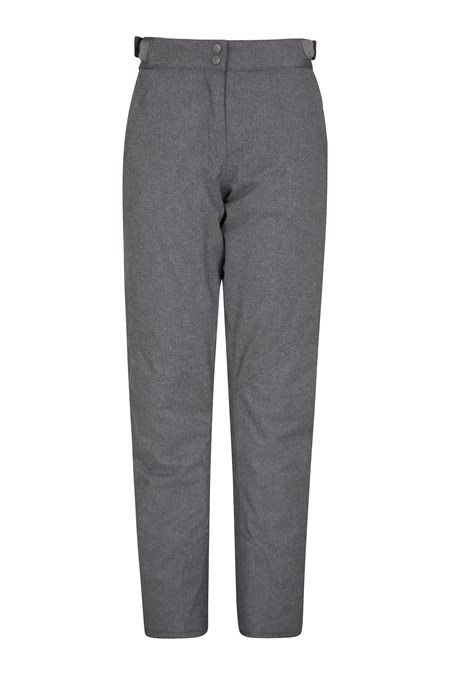 Sub Zero Womens Ski Pants
Free Exchanges & No Hassle Returns
Code: 025380
The Sub Zero Ski Pants are waterproof, breathable and made of durable polyester with all the necessary features. Two zipped pockets for easy storage, fleece lining for extra warmth and integrated snow gaiters for added protection - they're perfect for the slopes.
Fabric composition - made of 100% polyester
Thermal Tested -30 °C - Laboratory tested. Health & physical activity, exposure time & perspiration will affect performance & comfort
Waterproof & Breathable - with a waterproof and breathable fabric membrane to allow perspiration out, but keep you dry
Warmth - soft fleece lining for extra warmth and comfort
Taped seams - waterproof tape runs across all stitched areas, making the item fully waterproof
Snow gaiters - to help prevent snow getting into your ski pants
Waistband - easily adjustable with Velcro fastening for the perfect fit
Zip pockets - two zipped security pockets
Fabric Composition
Nylon 100%
025380 SUB ZERO WOMENS SKI PANT
025380 SUB ZERO WOMENS SKI PANT
025380 SUB ZERO WOMENS SKI PANT
025380 SUB ZERO WOMENS SKI PANT
025380 SUB ZERO WOMENS SKI PANT
025380 SUB ZERO WOMENS SKI PANT
025380 SUB ZERO WOMENS SKI PANT
025380 SUB ZERO WOMENS SKI PANT
025380 SUB ZERO WOMENS SKI PANT
025380 SUB ZERO WOMENS SKI PANT
025380 SUB ZERO WOMENS SKI PANT
025380 SUB ZERO WOMENS SKI PANT
025380 SUB ZERO WOMENS SKI PANT
025380 SUB ZERO WOMENS SKI PANT
025380 SUB ZERO WOMENS SKI PANT
025380 SUB ZERO WOMENS SKI PANT
025380 SUB ZERO WOMENS SKI PANT
025380 SUB ZERO WOMENS SKI PANT
025380 SUB ZERO WOMENS SKI PANT
025380 SUB ZERO WOMENS SKI PANT
025380 SUB ZERO WOMENS SKI PANT
025380 SUB ZERO WOMENS SKI PANT
025380 SUB ZERO WOMENS SKI PANT
025380 SUB ZERO WOMENS SKI PANT
025380 SUB ZERO WOMENS SKI PANT