Talus Mens Base Layer Pants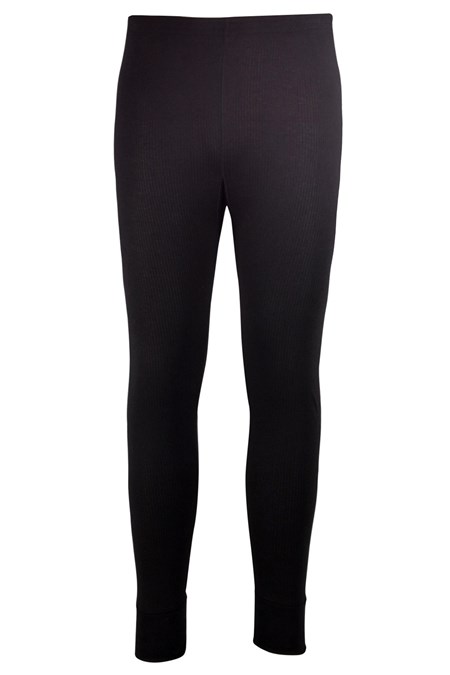 Talus Mens Base Layer Pants
Members Price
$14.99
What is a members rewards card?

The Mountain Warehouse Members Rewards Card is an exclusive card that entitles you to significant discounts across our range of products. You will receive a digital card to save on plastic and space in your wallet.
Code: 023199
The Talus Mens Base Layer Pants are essential for cold climates. With ISOTHERM heat retention and high wicking properties, the leggings are sure to keep you dry when active, ideal when on the slopes.
Isotherm - heat retention technology ensures you stay warm, even in the coldest climates
High wicking - actively wicks moisture away from the skin, keeping you dry and comfortable
Quick drying - great when you're out and about, especially on the slopes and after washing too
Breathable - highly breathable fabric lets moisture out, making sure you stay dry on the inside
Lightweight - no added bulk, great when used as part of a layering system
Fabric Composition
Polyester 100%
023199 TALUS BASELAYER PANT
023199 TALUS BASELAYER PANT
023199 TALUS BASELAYER PANT
023199 TALUS BASELAYER PANT
023199 TALUS BASELAYER PANT
023199 TALUS BASELAYER PANT
023199 TALUS BASELAYER PANT
023199 TALUS BASELAYER PANT
023199 TALUS BASELAYER PANT
023199 TALUS BASELAYER PANT
023199 TALUS BASELAYER PANT
023199 TALUS BASELAYER PANT
023199 TALUS BASELAYER PANT
023199 TALUS BASELAYER PANT
023199 TALUS BASELAYER PANT
023199 TALUS BASELAYER PANT
023199 TALUS BASELAYER PANT
023199 TALUS BASELAYER PANT
023199 TALUS BASELAYER PANT
023199 TALUS BASELAYER PANT
023199 TALUS BASELAYER PANT
023199 TALUS BASELAYER PANT
023199 TALUS BASELAYER PANT
023199 TALUS BASELAYER PANT
023199 TALUS BASELAYER PANT
023199 TALUS BASELAYER PANT
023199 TALUS BASELAYER PANT
023199 TALUS BASELAYER PANT
023199 TALUS BASELAYER PANT
023199 TALUS BASELAYER PANT
023199 TALUS BASELAYER PANT
023199 TALUS BASELAYER PANT
023199 TALUS BASELAYER PANT
023199 TALUS BASELAYER PANT
023199 TALUS BASELAYER PANT
023199 TALUS BASELAYER PANT
023199 TALUS BASELAYER PANT
023199 TALUS BASELAYER PANT
023199 TALUS BASELAYER PANT
023199 TALUS BASELAYER PANT
023199 TALUS BASELAYER PANT
023199 TALUS BASELAYER PANT
023199 TALUS BASELAYER PANT
023199 TALUS BASELAYER PANT
023199 TALUS BASELAYER PANT
023199 TALUS BASELAYER PANT
023199 TALUS BASELAYER PANT
023199 TALUS BASELAYER PANT
023199 TALUS BASELAYER PANT
023199 TALUS BASELAYER PANT
023199 TALUS BASELAYER PANT
023199 TALUS BASELAYER PANT
023199 TALUS BASELAYER PANT