Explore Womens Convertible Pants
×
BESTSELLER
This item is selling fast!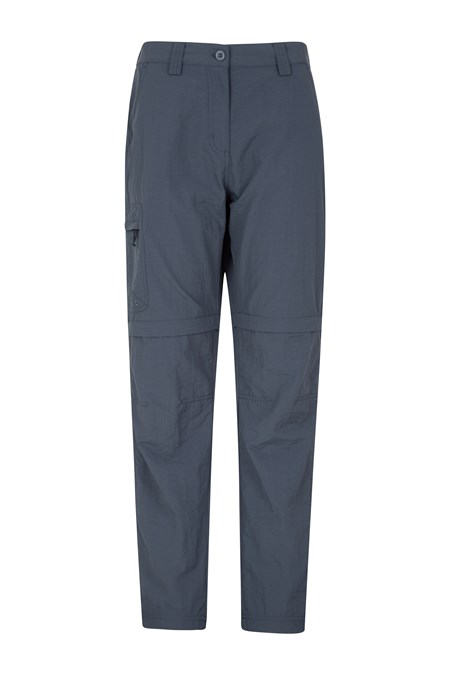 Explore Womens Convertible Pants
Code: 024926
The Explore Womens Convertible Trousers are great for trekking adventures or holiday wear. They're lightweight, fade and shrink-resistant with lots of pockets and zips at the knees to convert them into shorts - a practical and versatile pair of trousers.
Fabric composition - made of 100% nylon
Fast drying & lightweight - due to fabric composition, making it ideal for walking and easy to pack
Zip off - zips at the knees make these trousers convertible. Wear as trousers or shorts
Perfect fit - elastic on waistband for improved comfort
Shrink & fade resistant - made from fabric that has been treated and tested to be fade and shrink resistant
Pockets - two back pockets with Velcro closure, two front pockets and two side cargo pockets with security zip closure
024926 EXPLORE WOMENS ZIP OFF TROUSER
024926 EXPLORE WOMENS ZIP OFF TROUSER
024926 EXPLORE WOMENS ZIP OFF TROUSER
024926 EXPLORE WOMENS ZIP OFF TROUSER
024926 EXPLORE WOMENS ZIP OFF TROUSER
024926 EXPLORE WOMENS ZIP OFF TROUSER
024926 EXPLORE WOMENS ZIP OFF TROUSER
024926 EXPLORE WOMENS ZIP OFF TROUSER
024926 EXPLORE WOMENS ZIP OFF TROUSER
024926 EXPLORE WOMENS ZIP OFF TROUSER
024926 EXPLORE WOMENS ZIP OFF TROUSER
024926 EXPLORE WOMENS ZIP OFF TROUSER
024926 EXPLORE WOMENS ZIP OFF TROUSER
024926 EXPLORE WOMENS ZIP OFF TROUSER
024926 EXPLORE WOMENS ZIP OFF TROUSER
024926 EXPLORE WOMENS ZIP OFF TROUSER
024926 EXPLORE WOMENS ZIP OFF TROUSER
024926 EXPLORE WOMENS ZIP OFF TROUSER
024926 EXPLORE WOMENS ZIP OFF TROUSER
024926 EXPLORE WOMENS ZIP OFF TROUSER
024926 EXPLORE WOMENS ZIP OFF TROUSER
024926 EXPLORE WOMENS ZIP OFF TROUSER
024926 EXPLORE WOMENS ZIP OFF TROUSER
024926 EXPLORE WOMENS ZIP OFF TROUSER
024926 EXPLORE WOMENS ZIP OFF TROUSER
024926 EXPLORE WOMENS ZIP OFF TROUSER
024926 EXPLORE WOMENS ZIP OFF TROUSER
024926 EXPLORE WOMENS ZIP OFF TROUSER
024926 EXPLORE WOMENS ZIP OFF TROUSER
024926 EXPLORE WOMENS ZIP OFF TROUSER
024926 EXPLORE WOMENS ZIP OFF TROUSER
024926 EXPLORE WOMENS ZIP OFF TROUSER