Kids Whistler Snow Boots
×
BESTSELLER
This item is selling fast!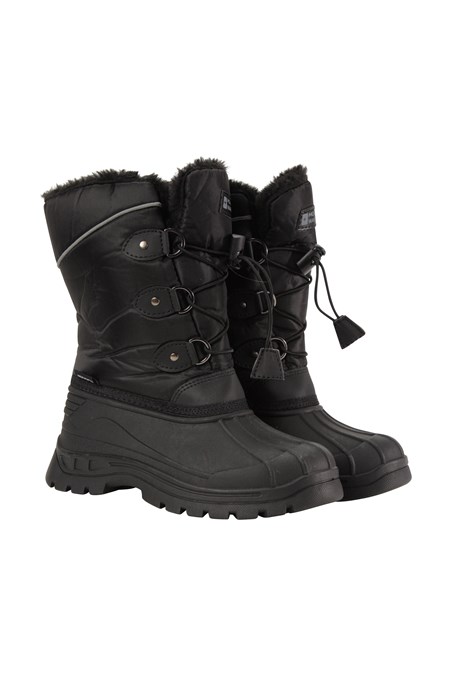 Kids Whistler Snow Boots
$59.99
Save 62%
$59.99
Save £37.00
Now
$22.99
Code: 021970
The Whistler Snow Boots are the perfect addition to your child's winter wardrobe. Snowproof boots with deep lugs for enhanced grip and soft Sherpa lining to lock in warmth - a great combination of functionality and comfort.
Snowproof - highly water resistant
Waterproof up to indicated level
Insulated - with a warm Sherpa fleece insulated lining
Great for - snowy days / keeping your feet warm / days out in moderate levels of snow and walking in slushy snow
021970 WHISTLER KIDS SNOW BOOT
021970 WHISTLER KIDS SNOW BOOT
021970 WHISTLER KIDS SNOW BOOT
021970 WHISTLER KIDS SNOW BOOT
021970 WHISTLER KIDS SNOW BOOT
021970 WHISTLER KIDS SNOW BOOT
021970 WHISTLER KIDS SNOW BOOT
021970 WHISTLER KIDS SNOW BOOT
021970 WHISTLER KIDS SNOW BOOT
021970 WHISTLER KIDS SNOW BOOT
021970 WHISTLER KIDS SNOW BOOT
021970 WHISTLER KIDS SNOW BOOT
021970 WHISTLER KIDS SNOW BOOT
021970 WHISTLER KIDS SNOW BOOT
021970 WHISTLER KIDS SNOW BOOT
021970 WHISTLER KIDS SNOW BOOT
021970 WHISTLER KIDS SNOW BOOT
021970 WHISTLER KIDS SNOW BOOT
021970 WHISTLER KIDS SNOW BOOT
021970 WHISTLER KIDS SNOW BOOT
021970 WHISTLER KIDS SNOW BOOT
021970 WHISTLER KIDS SNOW BOOT
021970 WHISTLER KIDS SNOW BOOT
021970 WHISTLER KIDS SNOW BOOT
021970 WHISTLER KIDS SNOW BOOT
021970 WHISTLER KIDS SNOW BOOT
021970 WHISTLER KIDS SNOW BOOT
021970 WHISTLER KIDS SNOW BOOT
021970 WHISTLER KIDS SNOW BOOT
021970 WHISTLER KIDS SNOW BOOT
021970 WHISTLER KIDS SNOW BOOT
021970 WHISTLER KIDS SNOW BOOT
021970 WHISTLER KIDS SNOW BOOT
021970 WHISTLER KIDS SNOW BOOT
021970 WHISTLER KIDS SNOW BOOT
021970 WHISTLER KIDS SNOW BOOT
021970 WHISTLER KIDS SNOW BOOT
021970 WHISTLER KIDS SNOW BOOT
021970 WHISTLER KIDS SNOW BOOT
021970 WHISTLER KIDS SNOW BOOT