Voyager 90L Wheelie Holdall

- Black

×
BESTSELLER
This item is selling fast!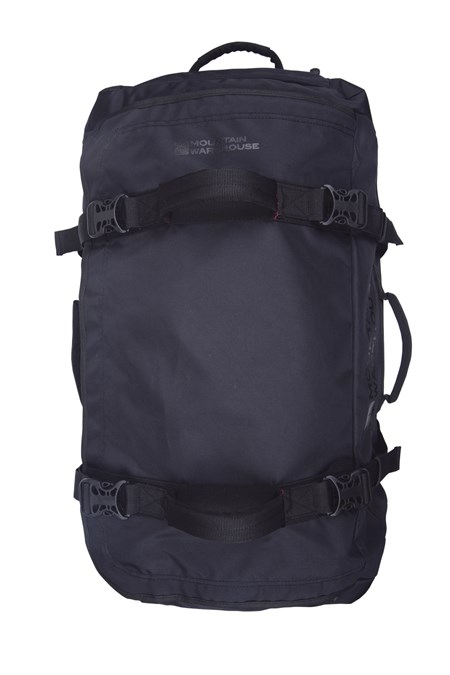 Voyager 90L Wheelie Holdall

- Black

Save For Later
Free Exchanges & No Hassle Returns
Code: 023006
The Voyager 90L Wheelie Holdall from Mountain Warehouse is the perfect travel buddy, spacious enough for all your luggage and a healthy trip around the duty free. With a hearty 90 litre capacity, the holdall is designed in durable PU coated polyester with padded carry straps for added comfort when using as a duffle bag. Internally, there are multiple organiser pockets ideal for keeping passports and tickets secure and a vibrant red lining for a stylish contrast. The wheels are robust and smooth, ideal for airport wanders and with its sleek and savvy appeal, the Voyager 90L Wheelie Holdall is perfect for your long weekends away to the mountains and relaxing city breaks.
Capacity - This holdall has a 90 litre capacity
Composition - The Voyager is designed in durable PU coated polyester
Compression Straps - Used to reduce the bulk of the rucksack. Also aids balance
Carry Straps - Padded and easily adjusted for comfort when using as a duffle bag
Organiser Pocket - Keep your essentials, like your mobile, wallet, keys and energy snacks safe in this handy compartmentalised pocket
Robust Wheels - Durable and smooth, the wheels allow you to move your luggage quickly and easily
Dimensions - 80cm (l) x 40cm (w) x 28cm (d)
Great For - Perfect for carrying all your luggage, with room to spare for a quick dash around the duty free
023006 VOYAGER WHEELIE HOLDALL 90L