Winter Trek Womens Regular Length Trousers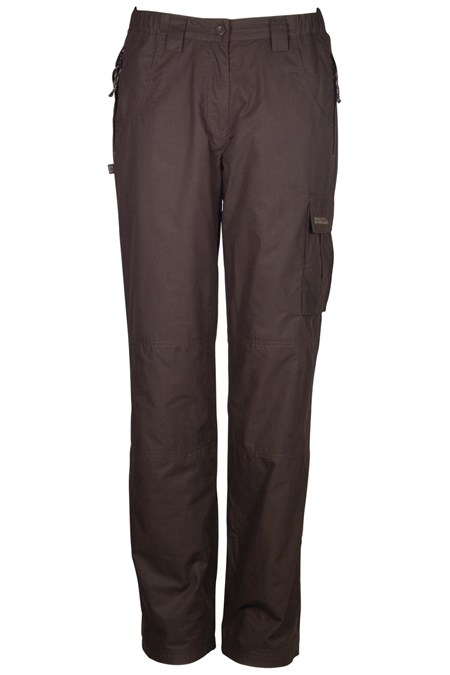 Code: 013698
Was £59.99 Save 58%
Now
£24.99
Free Exchanges & No Hassle Returns
The Winter Trek Womens Regular Length Trousers are great everyday trousers, fleece-lined making them perfect for winter use. Extremely warm and comfortable thanks to an elastic waistband and multiple pockets, these trousers are the perfect choice for walking and hiking in the changeable, brisk UK weather.
Regular Length - Regular leg length measuring 31 inches/79 cm
Fleece Lining - Fleece lined for added warmth and comfort next to the skin
Elastic Waistband - Sections of elastic in the waistband for improved fit
Multiple Pockets - 2 front pockets, 2 security pockets, 1 back security pocket, 1 side cargo pocket with Velcro closure
Shrink & Fade Resistant - The fabric continues to look great after multiple wears and washes
Fast Drying - Ideal for travelling and everyday wear
See the

Short Length Women's Winter Trek Trousers

here.
Fabric Composition
65% Polyester 35% Cotton
Winter Trek Womens Regular Length Trousers
Winter Trek Womens Regular Length Trousers
Winter Trek Womens Regular Length Trousers
Winter Trek Womens Regular Length Trousers
Winter Trek Womens Regular Length Trousers
Winter Trek Womens Regular Length Trousers
Winter Trek Womens Regular Length Trousers
Winter Trek Womens Regular Length Trousers
Winter Trek Womens Regular Length Trousers
Winter Trek Womens Regular Length Trousers
Winter Trek Womens Regular Length Trousers
Winter Trek Womens Regular Length Trousers
Winter Trek Womens Regular Length Trousers
Winter Trek Womens Regular Length Trousers
Winter Trek Womens Regular Length Trousers
Winter Trek Womens Regular Length Trousers
Winter Trek Womens Regular Length Trousers
Winter Trek Womens Regular Length Trousers
Winter Trek Womens Regular Length Trousers
Winter Trek Womens Regular Length Trousers
Winter Trek Womens Regular Length Trousers
Winter Trek Womens Regular Length Trousers
Winter Trek Womens Regular Length Trousers
Winter Trek Womens Regular Length Trousers
Winter Trek Womens Regular Length Trousers
Winter Trek Womens Regular Length Trousers
Winter Trek Womens Regular Length Trousers