How to Choose a Waterproof Jacket
Choosing the right waterproof jacket that best suits your needs is essential. That's why we have put together this helpful buying guide covering all the most frequently asked questions, technical terms and features to help you find the right style.
Your choice is likely to be influenced by price, fit and personal taste and where and when you plan to wear the jacket. Understanding a jacket's waterproof capabilities will help you make an informed decision for the conditions you are likely to use it in.
---
What Makes a Jacket Waterproof?
Essentially there are two kinds of 'waterproof' jacket- water resistant, sometimes referred to as showerproof, and fully waterproof. Water resistant jackets are treated with a waterproof coating while fully waterproof jackets are made with a waterproof membrane and taped, or sealed, seams.
Waterproof Coating
The fabric used for water resistant jackets will be treated with a Durable Water Repellency coating (DWR), or a similar water repellent coating. You can tell a jacket has been treated with a water repellent coating as water will bead up on the surface of the fabric and run off. This is also a great way to test that the water repellent coating hasn't worn off (read more about this in our How to Reproof a Waterproof Jacket guide).
The biggest advantage of water resistant jackets is price, they tend to be cheaper than fully waterproof styles. However, they won't usually be breathable and are often less durable needing reproofing more regularly than a waterproof jacket.
Waterproof Membrane
A waterproof membrane is a thin layer that has lots of microscopic pores which are big enough to allow water vapour (that's sweat!) to be released but small enough to stop water droplets getting in.
The membrane is also what makes a jacket breathable. IsoDry is our own waterproof, breathable membrane whilst GORE-TEX® and eVent are popular membranes used by many outdoor manufacturers. More information about IsoDry.
Waterproof jackets will be treated with a water repellent coating as well as having a waterproof membrane bonded to the outer fabric.
Taped Seams
A jacket can be treated with a waterproof coating and have a waterproof membrane but not be fully waterproof. For a jacket to be 100% waterproof it will also need to have taped seams. Taped seams are heat sealed seams that stop water coming through the stitching. It is particularly important that you choose a jacket with taped seams if you will be in heavy, prolonged rain.
---
How Waterproof is Waterproof?
How waterproof a jacket is will depend on its waterproof rating. The higher a jacket's waterproof rating the longer the fabric will remain waterproof for.
Waterproofness is tested in the factory to ensure the product meets the British Standard (which must be more than 1,500mm).Waterproof ratings are measured in millimetres using a Hydrostatic Head test.
In a Hydrostatic Head test the fabric is pulled tight under a 1 inch diameter sealed tube of water. This is then observed over 24 hours to ascertain how many millimetres of water the fabric can withstand before it soaks through. The level at which water starts to come through the fabric is the hydrostatic head- measured in mm. See the below video for more information.
Jackets with a rating of 1,500mm to 2,000mm are suitable for everyday use whether it be around town or walking the dog. These jackets may also be suitable for fair weather walkers or hikers who aren't likely to get caught out in very bad, sustained rain.
A rating of 5,000-10,000mm is suitable for just about all weather conditions but equally at home in lesser ones, great for walking the dog or a serious trek in bad conditions. These higher rated jackets will also be breathable.
For extremely wet conditions a jacket of 10,000mm or above will offer the most protection.
| | | |
| --- | --- | --- |
| Rating | Resistance | Weather Conditions |
| 0 – 1,500mm | Water resistant / snowproof | Dry conditions or very light rain |
| 1,500mm – 5,000mm | Waterproof | Light to average rain |
| 5,000mm – 10,000mm | Very Waterproof | Moderate to heavy rain |
| 10,000mm- 20,000mm | Highly Waterproof | Heavy rain |
---
Why is Breathability Important?
The ability of a jacket to allow perspiration to escape is as important as not letting water in, especially if you will be doing anything energetic. If a waterproof jacket is not breathable, sweat will be unable to escape, making the wearer feel damp. It's common for people to feel as though their waterproof has 'leaked' when in fact it's perspiration from inside they are feeling.
In addition to a breathable membrane, other features can make a jacket even more breathable. Features such as pit zips and mesh lined pockets are ideal for added ventilation.
---
The Fit
Most waterproof jackets will be cut differently for men and women, often you will find that womens jackets have shorter arms and a more tailored fit. As a women if you prefer a looser fitting jacket you may opt for a mens jacket. It is worth remembering  though it has not been cut for a female shape so may have wider shoulders and narrower hips.
When trying on waterproof jackets always take into account the layers you will need to fit underneath. You need to be able to move your arms and shoulders especially if you are likely to be wearing a backpack or doing an activity, such as hiking, where freedom of movement will be important.
Make sure the cuffs of the jacket are long enough to cover the top of your hand to help stop rain entering and soaking your arms.
The length of the jacket is also an important consideration. Always make sure the jacket is long enough to cover your lower back even when you lift your arms up.  Shorter length waterproof jackets will often have a longer back so there won't be a gap between your trousers and the jacket should it ride up. This is especially important for cyclists who will be bending forward a lot!
---
What Features to Look For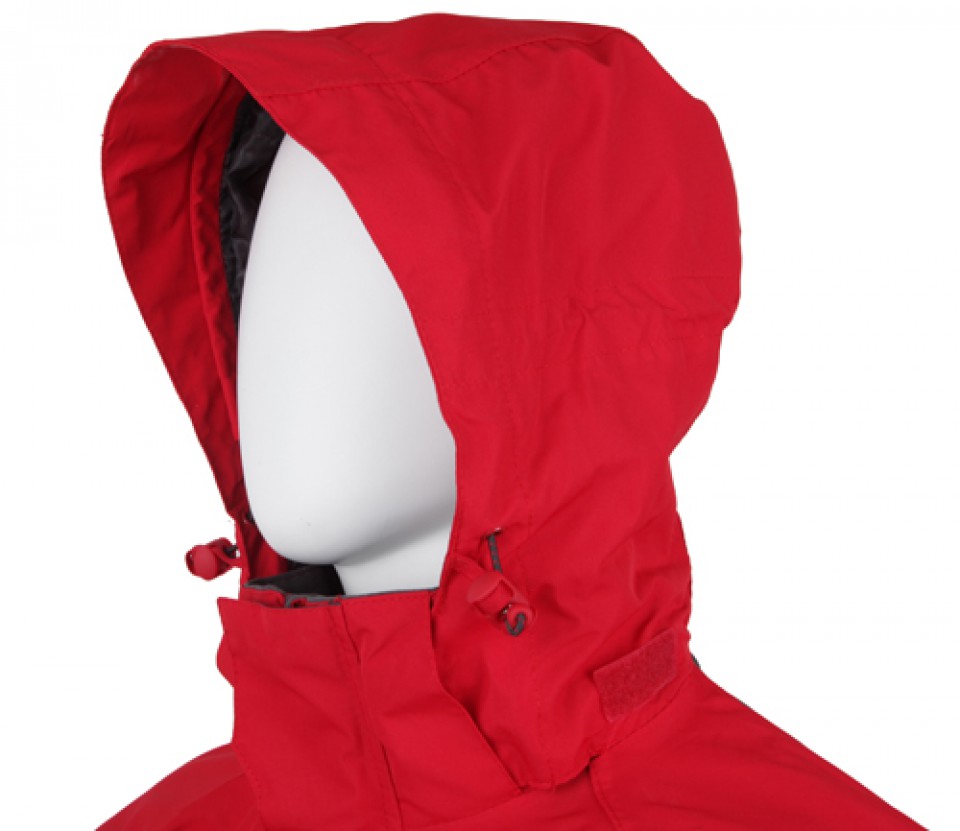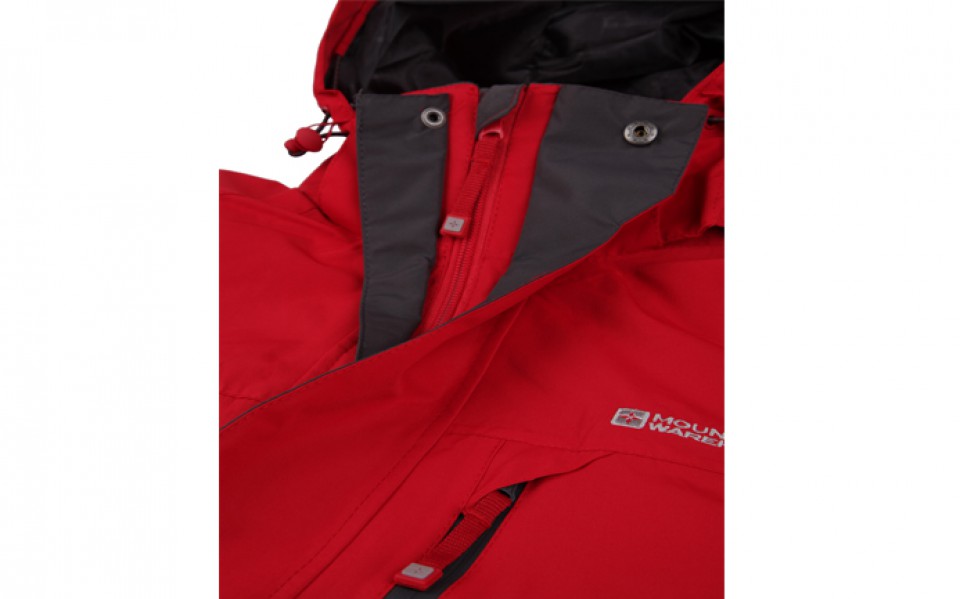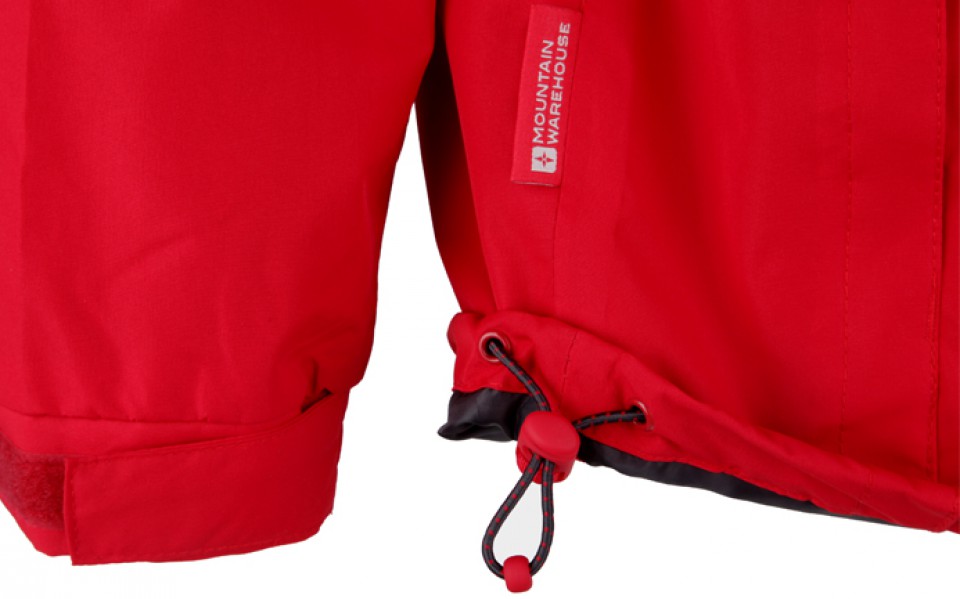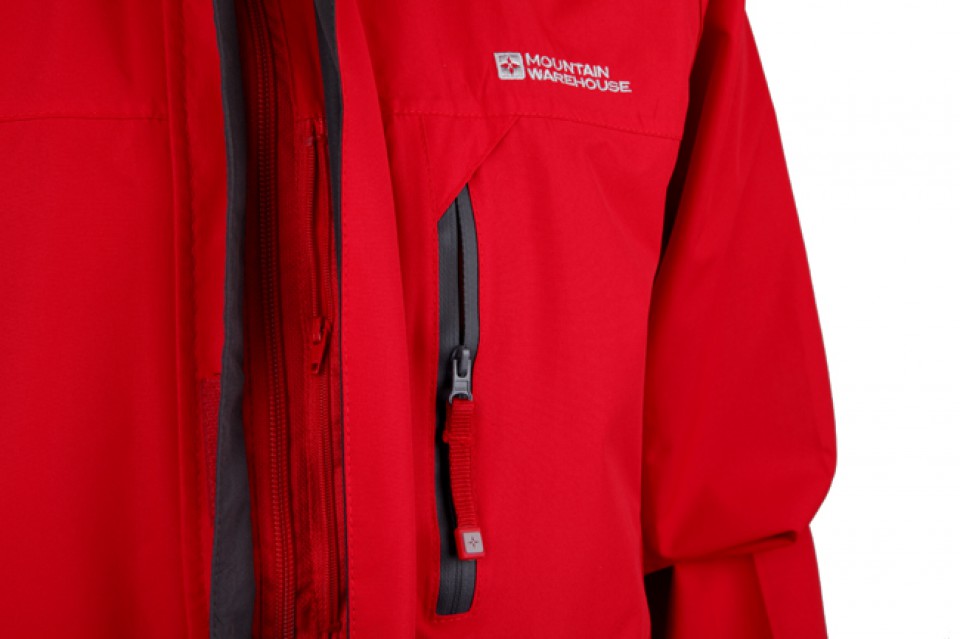 ---
Types and Styles of Jacket
Two Layer Waterproof Jackets
A two layer jacket is one of the most common waterproof jackets. A two layer jacket combines an outer shell that is fully waterproof with an inner lining layer (membrane) of mesh, polyester taffeta or both. The inner lining layer prevents the deterioration of the waterproof lining by acting as a barrier to corrosion by the wearer's movements and sweat. These are the most common type of waterproof jacket.
Check out our full range of waterproof jackets
Three Layer Waterproof Jackets
The three layer is named as such because it has an external waterproof fabric layer, an internal waterproof and breathable membrane and an additional bonded protective lining. These 3 layers are bonded together to make a technically efficient 1 layer lightweight jacket.
A three layer jacket is suitable for just about all weather conditions, even torrential rain.
3 in 1 Waterproof Jackets
Not to be confused with a three layer jacket, a 3 in 1 waterproof jacket consists of a waterproof outer-shell with a detachable inner fleece, softshell or padded jacket.  A 3 in 1 jacket is a versatile option for all year round as it's ideal for changeable weather conditions.
Have a look at our 3 in 1 jackets.
Packaway
A packaway jacket is a lightweight waterproof jacket that can easily be packed away in its own bag. A pakka jacket, our version of a packaway jacket, is the ideal 'just in case' jacket for fair weather walkers and travellers who need something lightweight to store in their rucksacks. They are also suitable for everyday use (the perfect size for handbags) whether it be around town or walking the dog.
Have a better idea of what you're after? Have a look at our range of waterproof jackets for Men, Women & Kids and choose the perfect fit.