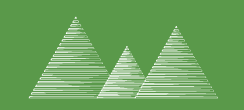 Yorkshire 3 Peaks Challenge at Mountain Warehouse

What is The Yorkshire 3 Peaks Challenge?
The Yorkshire 3 peaks challenge involves climbing Pen-y-Ghent, Whernside and Ingleborough peaks in the Yorkshire Dales National Park. Participants will usually attempt to complete the 24 miles of walking and 1500m of ascent within 12 hours.
---
Pen Y Ghent

Height:
694 m
Key Points:
Pen-y-Ghent is the smallest peak of the three. Look out for Hull Pot, the largest naturally created hole in England.
---
Whernside

Height:
736 m
Key Points:
Whernside is the highest of the Yorkshire 3 peaks and is also the highest point in all of North Yorkshire. Look out for views of the stunning grade 2 listed Ribblehead railway viaduct.
---
Ingleborough

Height:
723 m
Key Points:
Ingleborough is the second highest peak in the Yorkshire dales and is arguably the most enjoyable climb in the challenge. Look out for the signs which give information about the rich history of the peak.
&nbsp
Yorkshire 3 Peaks Route
Unlike the national 3 peaks challenge, the Yorkshire 3 peaks route is less defined. The challenge can be started and finished at various points and completed in either a clockwise or anti clockwise direction. Here we will outline the Yorkshire 3 peaks route climbing Pen-Y-Ghent first.
Pen-Y-Ghent
To climb Pen-y-Ghent first you'll need to start in the town of Horton-in-Ribblesdale. Here you'll find car parking (£4 a day) and a train station. The Pen-Y-Ghent cafe also offers a clock in system where walkers can officially record their time. Pen-Y-Ghent is often seen as the most difficult climb so its a good idea to complete it first.
Whernside
After reaching the summit of Pen-Y-Ghent follow the signs to ''Pennine Way: Horton in Ribblesdale'', here you will find the first downhill section where you will eventually reach signs which reference the Yorkshire 3 Peaks. Following these signs will take you closer to Whernside but eventually you'll need your map and compass to reach the summit!
Ingleborough
On a clear day, Ingleborough will be visible from the summit of Whernside, which should help you with navigation. The descent from Whernside follows a clearly marked path and at the bottom you can follow signs to the Old Hill Inn. Once you have reached this point you will again need to use your maps and compass, although the worn grass is a good indicator of the correct route.
Back To Horton-In-Ribblesdale
Once you have reached the summit of Ingleborough it is a 4 mile walk back to the Pen-Y-Ghent Cafe. On the descent you will use a different path than the ascent. You'll soon find signposts and see Pen-y-Ghent in the background to help you find your way. Remember to check in at the Pen-y-Ghent cafe to get your time!
These instructions are intended as a guide only, it's important to learn navigation skills and map out your own route before starting the challenge.
&nbsp
Yorkshire 3 Peaks Tips
Work On Your Fitness
A good level of fitness will be invaluable if you want to complete the challenge within 12 hours.
---
Practice on The Peaks
The best way to prepare for the challenge is to walk the peaks themselves individually. This will allow you to become accustomed to the routes and ensure you don't waste time getting lost when you attempt the challenge.
---
Break in Your Walking Boots
Nothing will ruin your enjoyment of the challenge like blisters so make sure you wear your walking boots on multiple hikes before attempting the challenge.
---
Learn How to Use a Map & Compass
A vital part of three peaks training is learning how to correctly use a map and compass. You won't be able to rely on your phone for navigation on the peaks so make sure everyone in your group is confident in navigating using these two basic items.
Yorkshire 3 Peaks Kit List
These are the most important items for the Yorkshire 3 Peaks Challenge. For a full list of 3 peaks equipment check out the Mountain Warehouse 3 Peaks kit list!
Walking Boots
Shop
A comfortable pair of walking boots is essential for the Yorkshire 3 Peaks Challenge. Be sure to wear in your boots beforehand to prevent blisters.
Hiking Socks
Shop
A good pair of hiking socks will keep your feet comfortable within your boots.
Water Bottle
Shop
Its important to stay hydrated during the challenge so be sure to pack a water bottle. A hydration compatible backpack will allow you to drink water whilst on the move.
Food
You'll be burning a lot of calories during the walk so it's important to take plenty of food to keep your energy up.
Rucksack
Shop
Unlike the national challenge, you won't be going back to a car in between the climbs, so you'll need a rucksack large enough to carry all your food, water and spare clothing.
Waterproof Jacket
Shop
We all know how unpredictable the British weather can be so a waterproof jacket is essential. Packaway jackets are ideal as they can be stored in a small bag ready for when you need them.
&nbsp
3 Peaks Shop