Camber Kids Fleece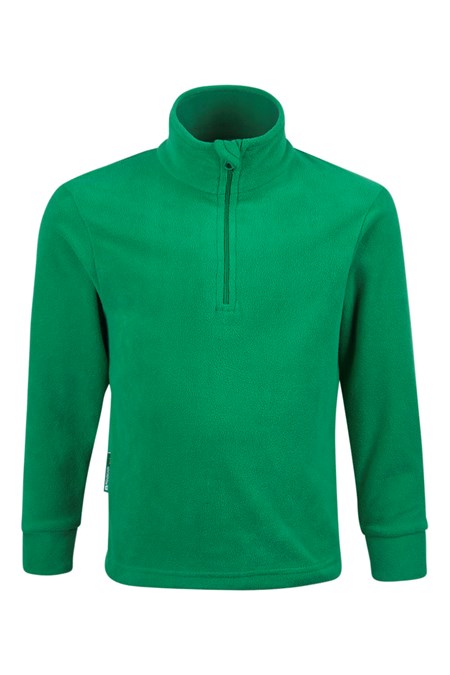 Camber Kids Fleece
Discount Card Price
$15.99
What is a discount card?

By shopping online, you can take advantage of our discount card price.
Code: 023313
The Camber Kids Fleece Top is a super soft lightweight fleece with a zip neck collar. This warm and comfortable fleece is breathable and quick drying - versatile and ideal for outdoor activities or everyday casual wear.
Half Zip - Opend at the neck for more comfort, extra ventilation and a great look
Microfleece - Very lightweight fleece provides warmth without weight, ideal for layering
Antipill - Prevents the fabric bobbling due to rubbing and abrasion
Quick Drying - Great when you're out and about and after washing too
Breathable - Highly breathable fabric lets moisture out, making sure you stay dry on the inside
Layer It - Perfect for layering. Team as a baselayer, warm layer and waterproof shell for best results
023313 CAMBER KIDS FLEECE
023313 CAMBER KIDS FLEECE
023313 CAMBER KIDS FLEECE
023313 CAMBER KIDS FLEECE
023313 CAMBER KIDS FLEECE
023313 CAMBER KIDS FLEECE
023313 CAMBER KIDS FLEECE
023313 CAMBER KIDS FLEECE
023313 CAMBER KIDS FLEECE
023313 CAMBER KIDS FLEECE
023313 CAMBER KIDS FLEECE
023313 CAMBER KIDS FLEECE
023313 CAMBER KIDS FLEECE
023313 CAMBER KIDS FLEECE
023313 CAMBER KIDS FLEECE
023313 CAMBER KIDS FLEECE
023313 CAMBER KIDS FLEECE
023313 CAMBER KIDS FLEECE
023313 CAMBER KIDS FLEECE
023313 CAMBER KIDS FLEECE
023313 CAMBER KIDS FLEECE
023313 CAMBER KIDS FLEECE
023313 CAMBER KIDS FLEECE
023313 CAMBER KIDS FLEECE
023313 CAMBER KIDS FLEECE
023313 CAMBER KIDS FLEECE
023313 CAMBER KIDS FLEECE
023313 CAMBER KIDS FLEECE
023313 CAMBER KIDS FLEECE
023313 CAMBER KIDS FLEECE
023313 CAMBER KIDS FLEECE
023313 CAMBER KIDS FLEECE
023313 CAMBER KIDS FLEECE
023313 CAMBER KIDS FLEECE
023313 CAMBER KIDS FLEECE
023313 CAMBER KIDS FLEECE
023313 CAMBER KIDS FLEECE
023313 CAMBER KIDS FLEECE
023313 CAMBER KIDS FLEECE
023313 CAMBER KIDS FLEECE
023313 CAMBER KIDS FLEECE
023313 CAMBER KIDS FLEECE
023313 CAMBER KIDS FLEECE
023313 CAMBER KIDS FLEECE
023313 CAMBER KIDS FLEECE
023313 CAMBER KIDS FLEECE
023313 CAMBER KIDS FLEECE
023313 CAMBER KIDS FLEECE
023313 CAMBER KIDS FLEECE
023313 CAMBER KIDS FLEECE
023313 CAMBER KIDS FLEECE
023313 CAMBER KIDS FLEECE
023313 CAMBER KIDS FLEECE
023313 CAMBER KIDS FLEECE
023313 CAMBER KIDS FLEECE
023313 CAMBER KIDS FLEECE
023313 CAMBER KIDS FLEECE
023313 CAMBER KIDS FLEECE
023313 CAMBER KIDS FLEECE
023313 CAMBER KIDS FLEECE
023313 CAMBER KIDS FLEECE
023313 CAMBER KIDS FLEECE
023313 CAMBER KIDS FLEECE
023313 CAMBER KIDS FLEECE
023313 CAMBER KIDS FLEECE
023313 CAMBER KIDS FLEECE
023313 CAMBER KIDS FLEECE
023313 CAMBER KIDS FLEECE
023313 CAMBER KIDS FLEECE
023313 CAMBER KIDS FLEECE
023313 CAMBER KIDS FLEECE
023313 CAMBER KIDS FLEECE
023313 CAMBER KIDS FLEECE
023313 CAMBER KIDS FLEECE
023313 CAMBER KIDS FLEECE
023313 CAMBER KIDS FLEECE
023313 CAMBER KIDS FLEECE
023313 CAMBER KIDS FLEECE
023313 CAMBER KIDS FLEECE
023313 CAMBER KIDS FLEECE
023313 CAMBER KIDS FLEECE
023313 CAMBER KIDS FLEECE
023313 CAMBER KIDS FLEECE
023313 CAMBER KIDS FLEECE
023313 CAMBER KIDS FLEECE
023313 CAMBER KIDS FLEECE
023313 CAMBER KIDS FLEECE
023313 CAMBER KIDS FLEECE
023313 CAMBER KIDS FLEECE
023313 CAMBER KIDS FLEECE
023313 CAMBER KIDS FLEECE
023313 CAMBER KIDS FLEECE
023313 CAMBER KIDS FLEECE
023313 CAMBER KIDS FLEECE
023313 CAMBER KIDS FLEECE