Isola Womens Extreme Recco Ski Pants - Short Length

- Black

×
BESTSELLER
This item is selling fast!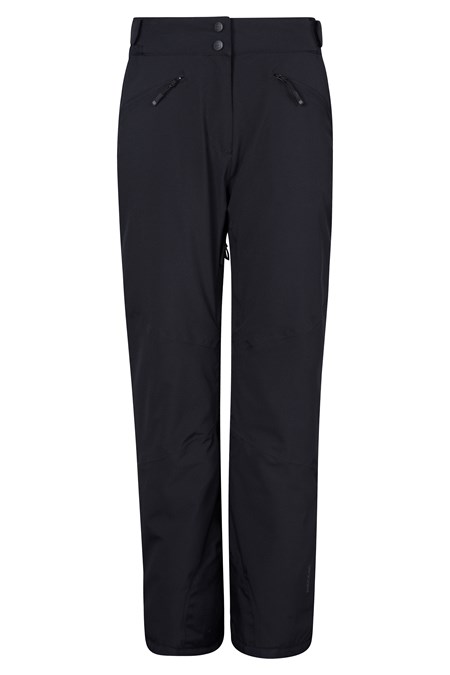 Isola Womens Extreme Recco Ski Pants - Short Length

- Black
Code: 025710
The Isola Extreme Womens Ski Pants are made of our IsoDry fabric with taped seams, keeping you dry, warm and comfortable. Featuring RECCO® reflectors, snow gaiters and multiple pockets, these pants offer high performance and style.
Thermal Tested -30 °C - Laboratory tested. Health & physical activity, exposure time & perspiration will affect performance & comfort
Zipped pockets - for convenient and safe storage
Recco® Reflectors - Advanced rescue technology, RECCO® Reflectors bounce back location information in case of an avalanche
Short Length - 74cm/29 inches
Snow Gaiters - Helps to prevent snow getting into your salopettes
Isodry - Waterproof & breathable membrane allows moisture out & prevents rain getting in
Taped Seams - All seams are taped to make this item fully waterproof
025710 ISOLA SHORT WOMENS EXTREME SKI PANT
025710 ISOLA SHORT WOMENS EXTREME SKI PANT
025710 ISOLA SHORT WOMENS EXTREME SKI PANT
025710 ISOLA SHORT WOMENS EXTREME SKI PANT
025710 ISOLA SHORT WOMENS EXTREME SKI PANT
025710 ISOLA SHORT WOMENS EXTREME SKI PANT
025710 ISOLA SHORT WOMENS EXTREME SKI PANT
025710 ISOLA SHORT WOMENS EXTREME SKI PANT
025710 ISOLA SHORT WOMENS EXTREME SKI PANT