Enhance Waterproof Trail Mens Running Sneakers
Enhance Waterproof Trail Mens Running Sneakers
×
BESTSELLER
This item is selling fast!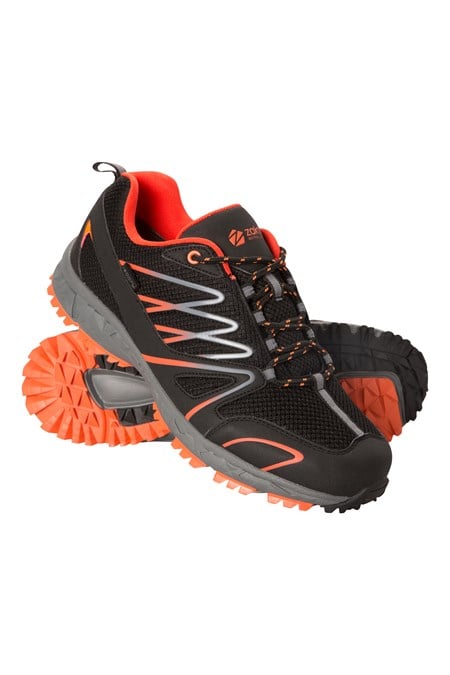 Enhance Waterproof Trail Mens Running Sneakers
Was

$89.99 Save 39%
Now
$54.99

Ships from Canada
Code: 024339
The Enhance Waterproof Mens Trail Running Sneakers were made with fast paced activity in mind. Durable and breathable, thanks to a synthetic and mesh upper with EVA footbed for support - ideal to hit the trails in.
Synthetic & Mesh Upper - durable and breathable, a lighter style of footwear for walking and sports
Waterproof - our IsoDry membrane allows moisture to escape the shoe whilst keeping your feet dry
Mesh Lining - improves breathability to help keep your feet fresh whilst out and about
Phylon Midsole - provides extra cushioning and flexibility, improving the overall comfort of the shoe
EVA Footbed - supports your foot, particularly at the arch and toe
024339 ENHANCE WATERPROOF TRAINER
024339 ENHANCE WATERPROOF TRAINER
024339 ENHANCE WATERPROOF TRAINER
024339 ENHANCE WATERPROOF TRAINER
024339 ENHANCE WATERPROOF TRAINER
024339 ENHANCE WATERPROOF TRAINER
024339 ENHANCE WATERPROOF TRAINER
024339 ENHANCE WATERPROOF TRAINER
024339 ENHANCE WATERPROOF TRAINER
024339 ENHANCE WATERPROOF TRAINER
024339 ENHANCE WATERPROOF TRAINER
024339 ENHANCE WATERPROOF TRAINER
024339 ENHANCE WATERPROOF TRAINER