Snow Dust Printed Kids Ski Jacket

- Purple

×
BESTSELLER
This item is selling fast!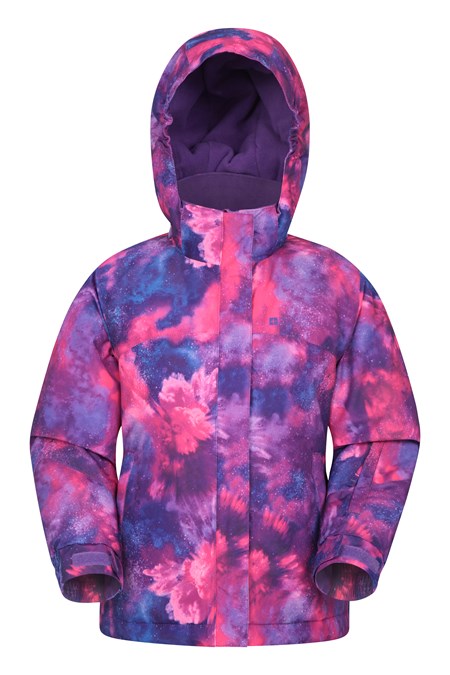 Snow Dust Printed Kids Ski Jacket

- Purple
Code: 031323
Keep your little one protected out on the slopes with the Snow Dust Printed Ski Jacket. A feature packed layer with a water-resistant outer, soft fleece lining for extra comfort and multiple pockets for easy storage - perfect for snowy adventures.
Front Pockets - Convenient pockets on the front
Detachable Hood - Detachable for greater versatility. Ideal for all weather conditions
Fleece Lining - Extra warm and very comfortable
Snowskirt - Helps prevent snow getting inside your jacket if you take a tumble. Fully attached to jacket
Adjustable cuffs - easily adjustable with Velcro fastening, for a perfect fit
Snow Proof - Treated with Durable Water Repellent (DWR), suitable in packed snow
Inner Pocket - Internal pocket for storing valuables
Fabric Composition
Polyester 100%
031323 SNOW DUST PRINTED KIDS SKI JACKET
031323 SNOW DUST PRINTED KIDS SKI JACKET
031323 SNOW DUST PRINTED KIDS SKI JACKET
031323 SNOW DUST PRINTED KIDS SKI JACKET
031323 SNOW DUST PRINTED KIDS SKI JACKET
031323 SNOW DUST PRINTED KIDS SKI JACKET
031323 SNOW DUST PRINTED KIDS SKI JACKET