Avalanche Womens Padded Ski Jacket

- Navy

×
BESTSELLER
This item is selling fast!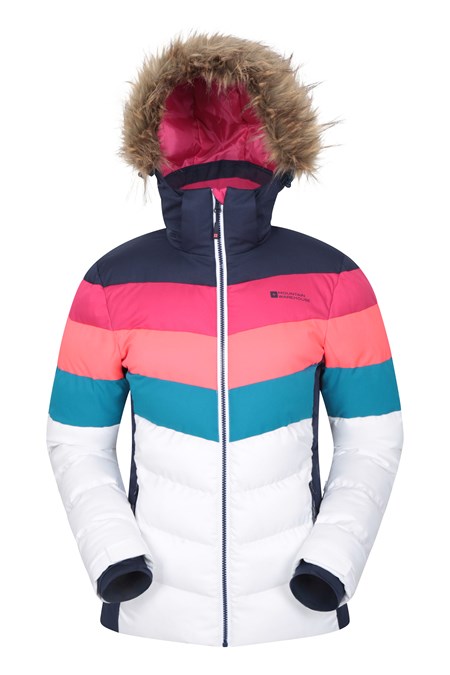 Avalanche Womens Padded Ski Jacket

- Navy
Code: 031398
Hit the slopes in style with the Avalanche Padded Ski Jacket. Packed with features, this jacket is a great statement piece for a ski holiday. Padded for warmth, with a snowproof outer, detachable snowskirt and faux fur trim.
Snowproof - Treated with a Durable Water Repellent, this makes the fabric water resistant. Great entry level skiwear
Padded Insulation - Microfibre filling provides excellent heat retention, a synthetic alternative to down
Detachable Snowskirt - Helps prevent snow getting inside your jacket if you take a tumble. Detachable.
Zipped pockets - for convenient and safe storage
Faux Fur - Synthetic fur adds warmth and comfort and looks great too
Fabric Composition
Polyester 100%
031398 AVALANCHE WOMENS PADDED SKI JACKET
031398 AVALANCHE WOMENS PADDED SKI JACKET
031398 AVALANCHE WOMENS PADDED SKI JACKET
031398 AVALANCHE WOMENS PADDED SKI JACKET
031398 AVALANCHE WOMENS PADDED SKI JACKET
031398 AVALANCHE WOMENS PADDED SKI JACKET
031398 AVALANCHE WOMENS PADDED SKI JACKET
031398 AVALANCHE WOMENS PADDED SKI JACKET