NEWLIFE
We donate products to Newlife, the Charity for Disabled Children, who recycle and sell surplus and returned high street items in their stores. All profits support Newlife's care services for children and their families in the UK. Newlife provides specialist equipment for families in need, a free nurse helpline in times of crisis, free Play Therapy Pod toy loans and vital medical research funding.
SREEPUR VILLAGE
We've been supporting our friends Sreepur Village for over 10 years, running and funding a village in rural Bangladesh which helps single mothers, and their children stay together when circumstances make life difficult. Sreepur believes that poverty should not separate children from their mothers, so they live in the village and learn vital educational, vocational, and technological skills together. Educating mothers and their children in rural areas is vital to shaping their futures, and providing an alternative path of safety, security, and success. Since 2015 we have raised more than £230,000.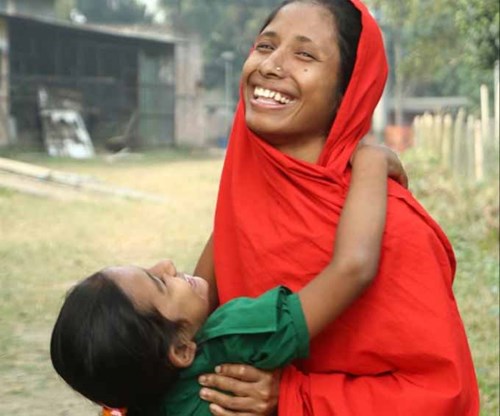 CONTACT
If you would like to enquire about a charity initiative, please get in touch . As you can imagine, we receive many requests, and we are only able to respond to emails about initiatives that we can support. If you don't hear from us within 7 days, unfortunately, we are unable to help on this occasion.