Andorra Womens Snow Boot

- Khaki

×
BESTSELLER
This item is selling fast!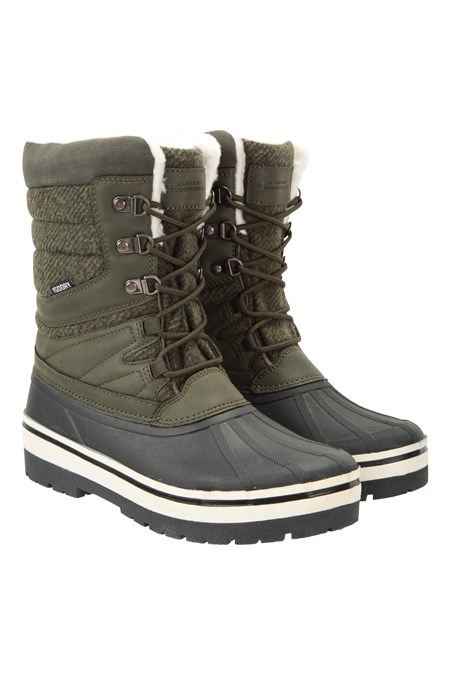 Andorra Womens Snow Boot

- Khaki

Save For Later
Free Exchanges & No Hassle Returns
Code: 031481
The Andorra Extreme Snow Boots are durable and stylish, perfect for kicking about in the snow. With a snowproof design and high traction outsoles, the boots keep you warm, while the faux fur trim looks great.
Snow Proof - Treated with Durable Water Repellent (DWR), suitable in packed snow
Thermal Tested -20 °C - Laboratory tested. Health & physical activity, exposure time & perspiration will affect performance & comfort
High traction outsole - adds extra grip, support and stability to the sole
Faux Fur - Synthetic fur adds warmth and comfort and looks great too
031481 ANDORRA THERMAL FLUFFY WOMENS SNOW BOOT
031481 ANDORRA THERMAL FLUFFY WOMENS SNOW BOOT
031481 ANDORRA THERMAL FLUFFY WOMENS SNOW BOOT
031481 ANDORRA THERMAL FLUFFY WOMENS SNOW BOOT
031481 ANDORRA THERMAL FLUFFY WOMENS SNOW BOOT