Tailored Women's Golf Capri Trousers

- Black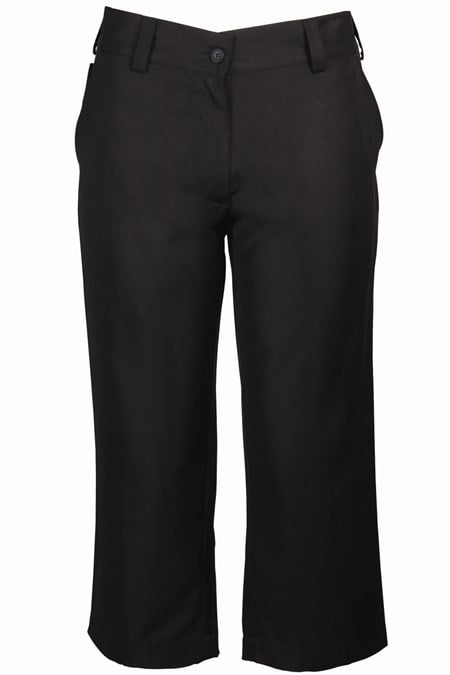 Code: 017143
Was £29.99 Save 73%
Now
£7.99
Free Exchanges & No Hassle Returns
The women's Golf Capri trousers are perfect for golfing and everyday wear. The smart casual design make the women's golf capris a functional and practical item of outdoor clothing as well as being tailored for a flattering fit. The women's capris from Mountain Warehouse have a Teflon coating to help prevent staining and will actively repel water and oil based spills. The lightweight and comfortable golfing shorts feature two back pockets, a single button closure with a zipped fly.
Stain prevention
The Teflon coating on the golf Capri trousers will keep them looking crisp and new. Teflon will actively repel water and oil based spills to keep the shorts looking clean without compromising the lightweight comfortable design.
Tailored for a great look
The women's golf shorts have been tailored for a flattering smart look which is ideal for wear both on and off the golf course.
Tailored Women's Golf Capri Trousers
Tailored Women's Golf Capri Trousers
Tailored Women's Golf Capri Trousers
Tailored Women's Golf Capri Trousers
Tailored Women's Golf Capri Trousers
Tailored Women's Golf Capri Trousers
Tailored Women's Golf Capri Trousers
Tailored Women's Golf Capri Trousers
Tailored Women's Golf Capri Trousers
Tailored Women's Golf Capri Trousers
Tailored Women's Golf Capri Trousers
Tailored Women's Golf Capri Trousers
Tailored Women's Golf Capri Trousers
Tailored Women's Golf Capri Trousers
Tailored Women's Golf Capri Trousers
Tailored Women's Golf Capri Trousers